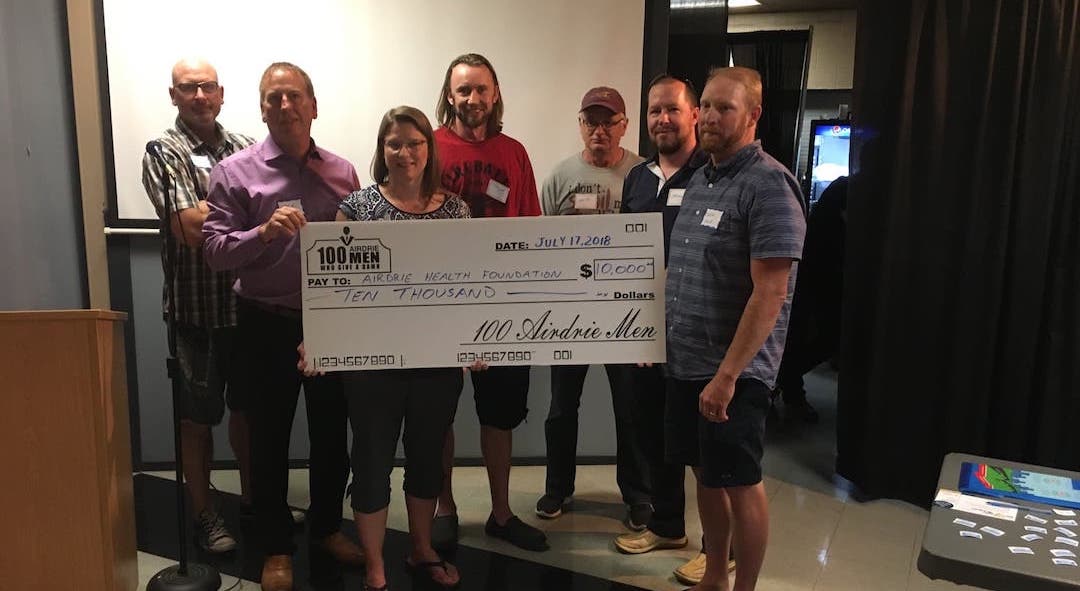 A hot and muggy day called for some cool drinks at the Overtime Sports Lounge.

We were thrilled to once again be able to give away $10,000, with special thanks to Tyler Heisler of KTH Developments for topping our total up!

After an introductory message from Mayor Brown, we heard was from Volunteer Airdrie, the Airdrie Health Foundation, and Soap for Hope. As usual, all three charities offered excellent presentations and a tough decision for the members.

In the end, the Airdrie Health Foundation was designated the recipient of $10,000.

Thank you to the charities for their presentations and thank you to everyone who came out. We ask that you help share the word of our group and bring a friend with you next time - even just to check it out with no obligation! We want to grow this group and keep it going for a long time.
A HUGE shoutout to those that provided extra support above and beyond the meeting donation:
Thank you again to Tim Lowing for taking some wonderful photos. Also, check out a great video that he compiled from previous meetings
We also had a wealth of door prizes from KTH Developments, David Bowman, Big Ben Cleaning, Dirk Bannister, All Fitts Auto, and Peter Flanigan of Maaco.
Thank you to Overtime Lounge for hosting!
Back