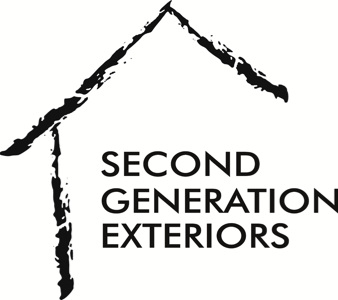 A huge thank you to our title sponsor Second Generation Exteriors - brought to our group by long-time member Brad Lambert. We're grateful for your support!
---

Connect with Second Generation Exteriors for all your commercial and residential roofing and siding needs by phone , online , and email
One of the key features of the 100 Men initiative is to be able to pool money and give a large, lump sum to an organization. For several recipients, this is the largest lump sum they will receive and not something they can normally generate with their regular fundraising activities.
However, unless we receive surplus donations, it does mean that we have to allow two other worthwhile groups leave empty-handed. Our voting is often very close and it is difficult to choose only one recipient. That is why, starting in 2022, we have developed a Meeting Sponsorship package that will allow one Title Sponsor (to help supplement the main donation, if below $10,000) and up to four runner-up sponsors for each meeting (which would go to the two runner-up presenters. As always, any funds above $10,000 are split between the two runner-up presenters.
---

If you are interested in becoming a sponsor Please contact our Sponsorship Coordinator Darcy Forbes
---
Door Prizes
Aside from these monetary donations, we're always interested in door prizes to give out to members attending the meeting. In the past we've had gift cards tolocal businesses, apparel, in-kind services and more. The generosity of these donations is incredibly welcome and really adds to the meetings as a way to show appreciation to our members. Door prizes can be brought to any meeting, or coordinated ahead of time with any of the Board members.
Thank you to our previous meeting sponsors!