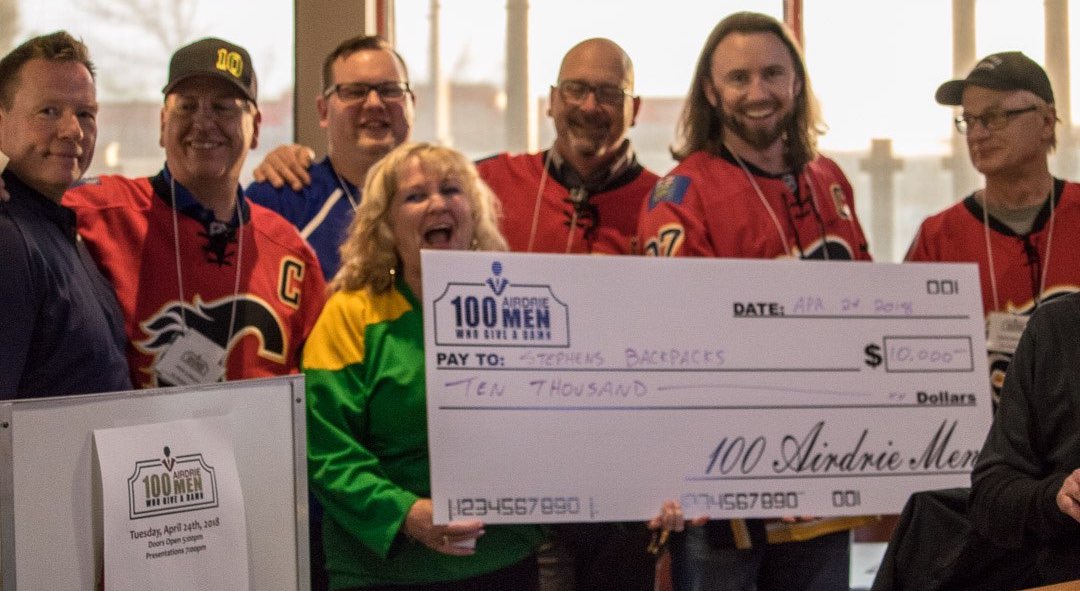 A wonderful kick off to some long-awaited spring weather saw a handful of new faces to the second meeting of 2018.
We had 91 paid members for this quarter and two extremely generous donations from anonymous members brought the grand total up to $10,000!
We kicked things off with a great talk from
Roger Millions
of Sportsnet who talked about his 40 years of broadcasting, the new Flames head coach, and, of course, the devastating tragedy in Humboldt and his experience covering it. It has been a sobering and heart-wrenching story but also a demonstration of the capacity of the community to help out and contribute to others. A good table-setting for the charities to present about their important work which helps needy community members all year round.
We heard three excellent presentations. The first was from the Airdrie Meals on Wheels Society, which is a non-profit society that provides regular nutritious meals to people who live in Airdrie, Alberta. Their clients include senior citizens, persons with disabilities or who have special needs, persons recovering from injury or illness and those whose caregiver is temporarily away.
Next, the Nose Creek Valley Museum talked about their history in Airdrie as well as some exciting hopes for the upcoming year. The museum has been around for 30 years and provides wildlife displays, historical war memorabilia and equipment, antique cars and machinery, and historical documentation of Airdrie.
Finally, Stephens Backpack Society presented their inspiring history of a young boy who decided he wanted help children who were less fortunate. That 6-year-olds dream quickly blossomed into a burgeoning charity that now packs 1000's of backpacks each year. Incredible!
After a very close vote, it was announced that Stephen's Backpacks Society was the recipient of this quarter's $10,000.
Thank you to the charities for their presentations and thank you to everyone who came out. We ask that you help share the word of our group and bring a friend with you next time - even just to check it out with no obligation! We want to grow this group and keep it going for a long time.
A HUGE shoutout to those that provided extra support above and beyond the meeting donation:
Thank you again to Tim Lowing for taking some wonderful photos
We received generous door prizes from: KTH Developments (Tyler Heisler), Bigfoot Industrial (Jesse Messom), Doug Simpson, Genesis Place, and Village Brewery. Thank you very much to all of you!
Thank you to Boston Pizza for hosting and for donating a portion of their menu sales!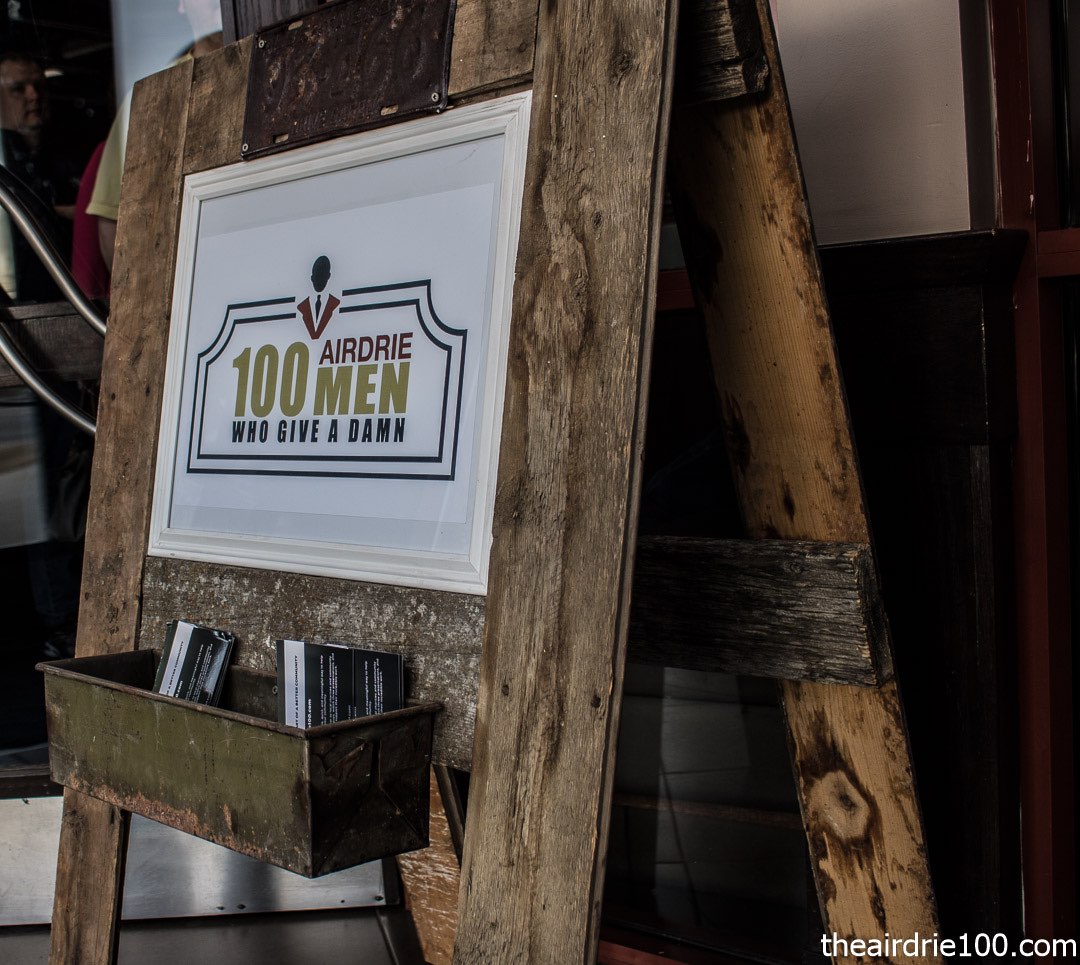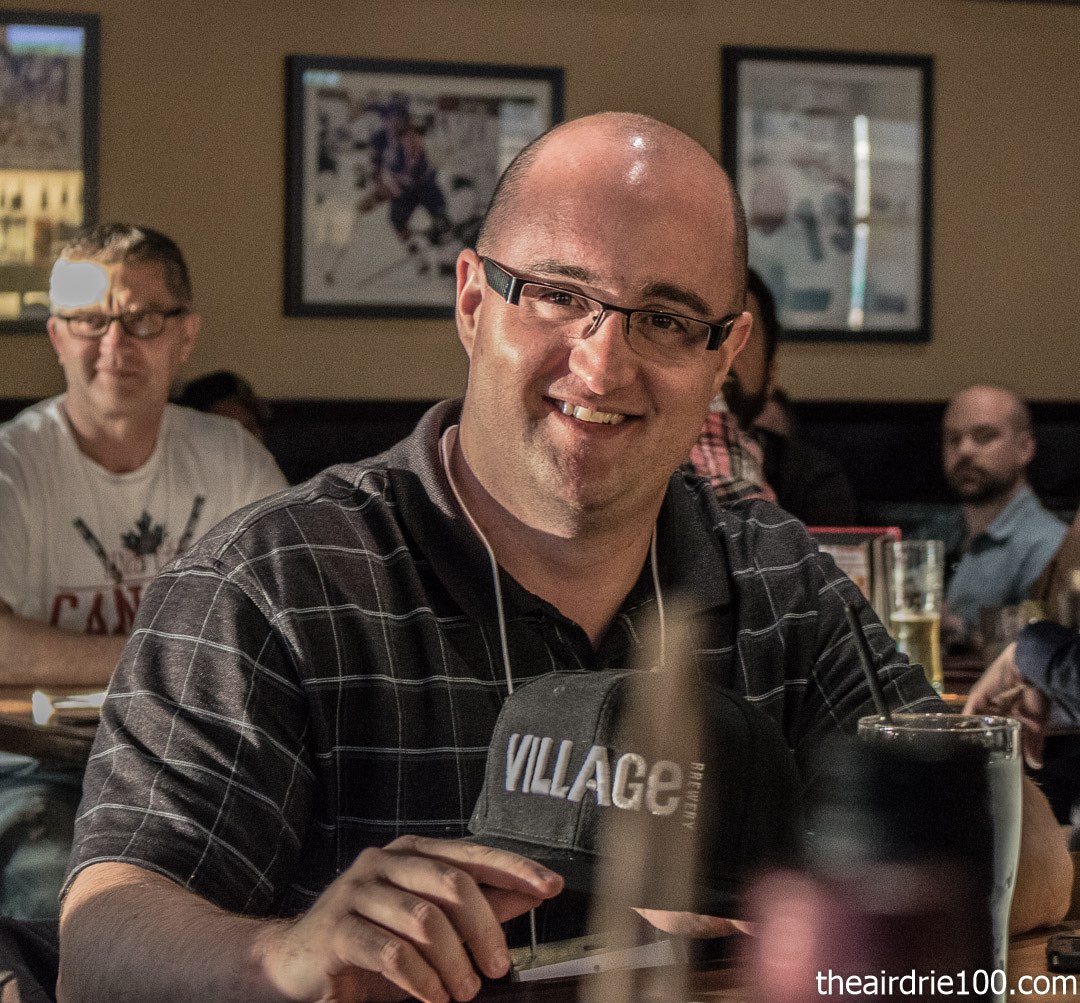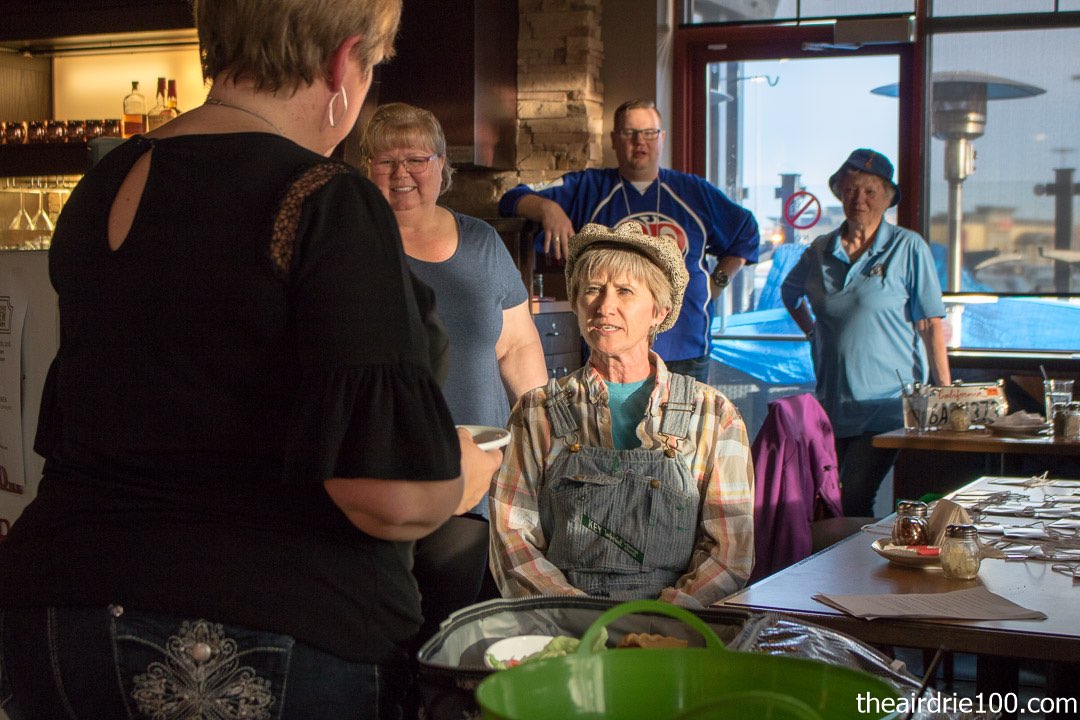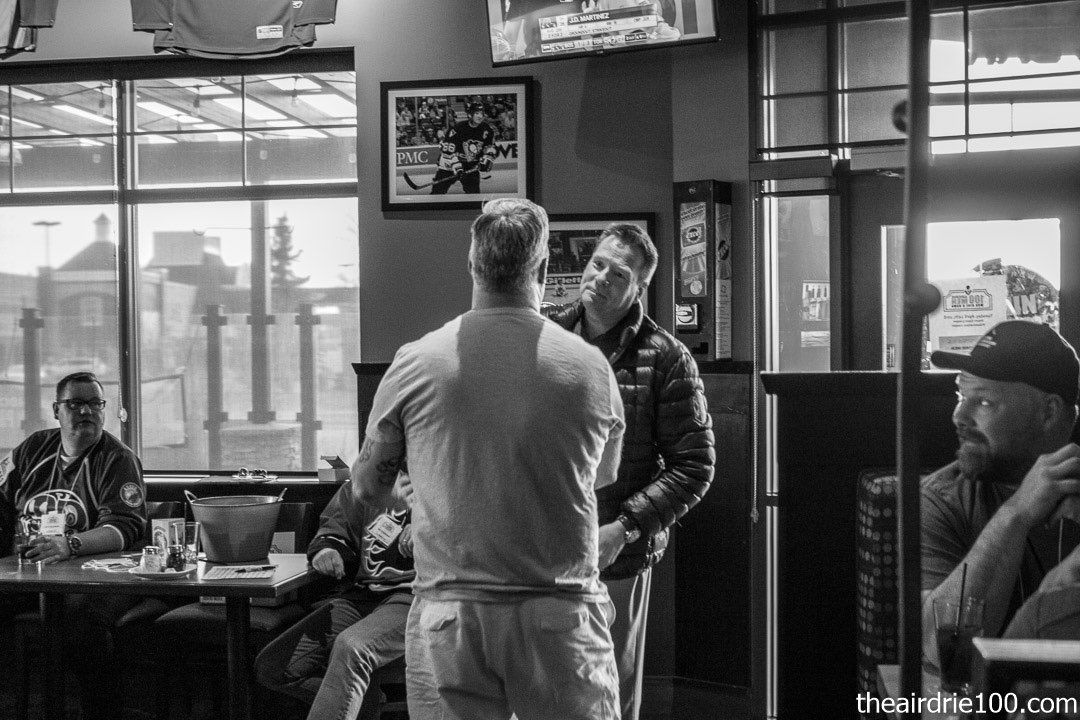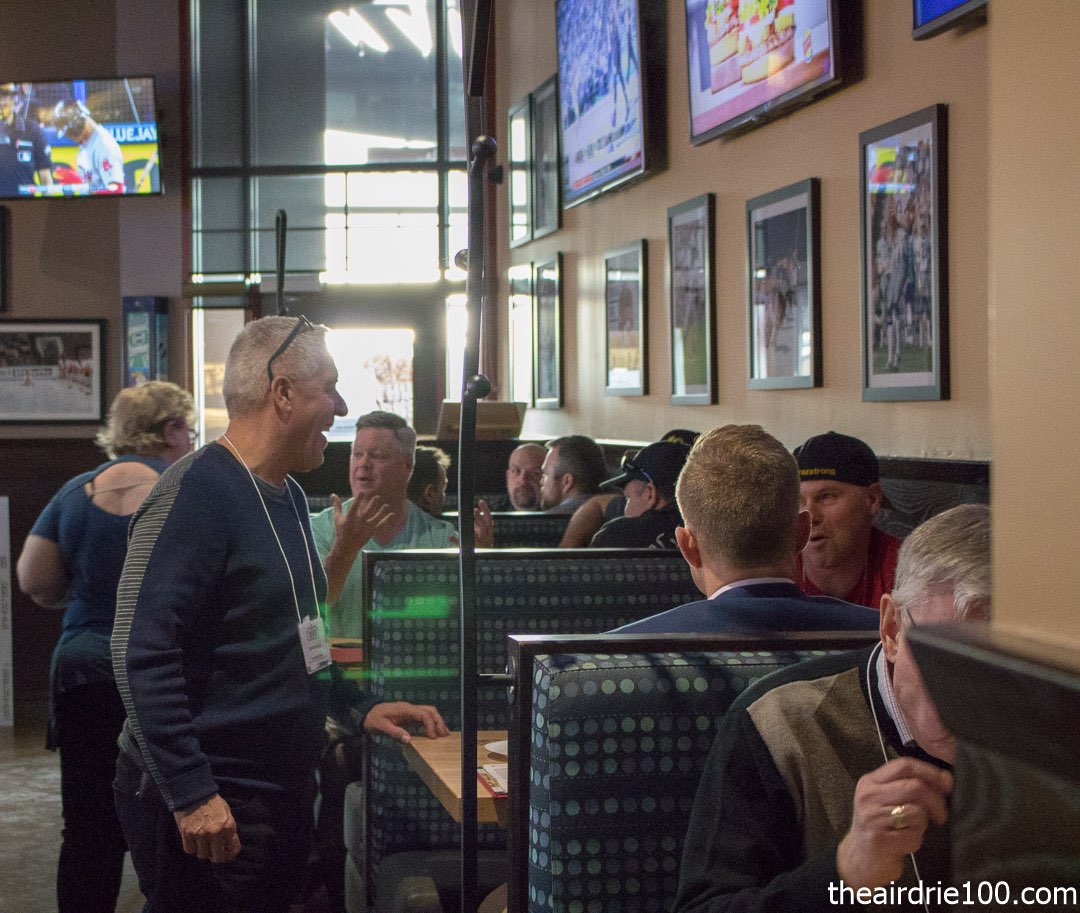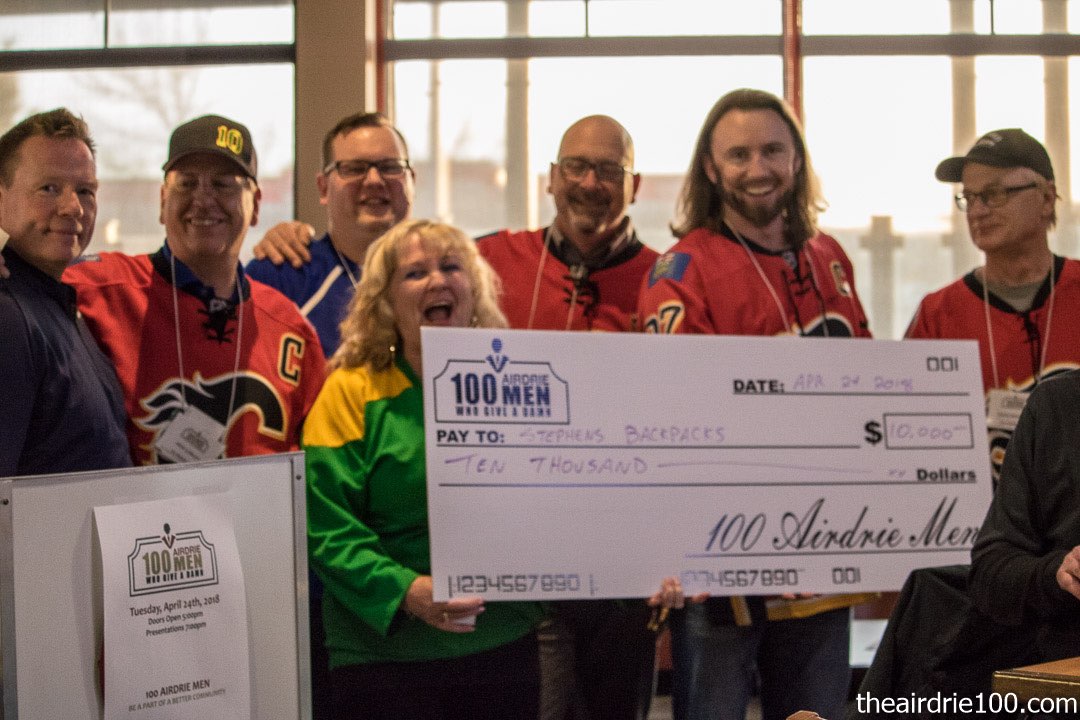 Back