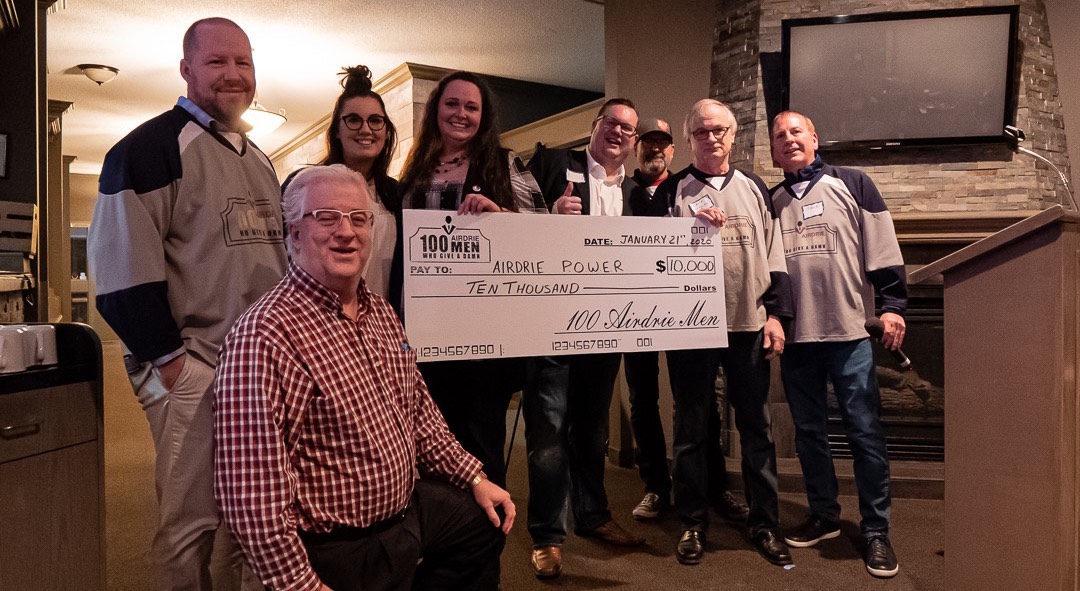 Tonight marked the 10th meeting of the 100 Men group and that meant that we had a chance to surpass $100,000 total raised for local charities! Prior to the presentations, the good folks at Woodside had created a custom menu for our members to enjoy which was, as always, delicious.
The night started off with a return of our initial guest speaker - Corey Mace of the Calgary Stampeders. Mace, who also runs his own charity endeavour - a successful annual turkey drive, spoke to the group about the importance of setting an example for the next generation of our community leaders.
Corey then spent a few minutes doing a Q and A session from the members and talked about how he mentors his players and pushes them to be more than just football players, as well as talking about his time and stories from the NFL and CFL.
Corey's turkey drive happens every year and this past year saw 1,150 turkeys donated! Follow him on
Twitter
to stay updated on the next turkey drive.
Community Links updated returned to talk about how they have been using their funds awarded to them last meeting. They are focusing this work on school-aged youth, particularly working around children with food security issues. The work has been a great success and beyond food security benefits, there's been a lot of benefits relating to confidence, social connections, and much more.
After a round of door prizes, we started with the first of three charity presentations
Airdrie Lioness Club talked about their Christmas Hamper program that supports individuals that are going through tough times, particularly during the holiday season. Each successful applicant is matched with local sponsors - generous individuals and businesses in Airdrie. However, there are more recipients than there are sponsors, meaning the Lioness Club fills in the remaining balance - close to $40,000 each year - so the potential funds would go towards covering these extra costs.
Next, Airdrie Meals on Wheels presented on their work in the community in providing fresh, nutritious, and affordable meals to residents that need it. While seniors are often a focus, Meals on Wheels serves other populations that need it as well (because of price, illness, immobility, etc). The group relies almost solely on donations and is 100% volunteer-run. Because of this, the 100 Airdrie Men donations would go directly to the service and recipients.
Finally, Airdrie POWER (Protecting Our Women with Emergency Resources) talked about the need to support women and children in our rapidly growing community. There's been an increase in domestic violence and homicides in recent years and there is a need for more supports for victims. POWER provides a drop-in day shelter for those that need resources and is one of the first of its kind in North America. They are currently mid-construction on their shelter and funds would go towards programming once construction is complete.
After a quick vote - and a generous top-up from a member - Airdrie POWER was awarded $10,000 to continue their amazing work in our community.
Counting our previous meetings, the gentlemen of the Airdrie 100 Men Who Give A Damn have raised an amazing $103,600 for local charities since October 2017. Pat yourselves on the back and join us at our next meeting - April 14 at Woodside!
A huge thank you again to the members and businesses who donated items for door prizes. This time we had donations from The Pest Control Guy (Antoine Ouellette), Mr Mikes, Bocc Home Inspections (Adam Boccinfuso), Montanas (Joe Dotto), John Gutowski (100 Airdrie Kids Who Care), David Bowman Painting, Derrick Greenwood, Maaco (Peter Flannigan), and Jam's (Brad Stefaniuk).
In addition, we had two incredible items to auction away. The first was a custom wood and epoxy crib board that included an engraved 100 Men logo donated by Michael Sowerby. The other was a Windsor Spitfires Taylor Hall jersey donated by Tyler Heisler.
Together, the auctions raised an extra $850!
*All photos below courtesy of Tim Lowing. Please contact and credit Lowing Media if you would like to reproduce these images.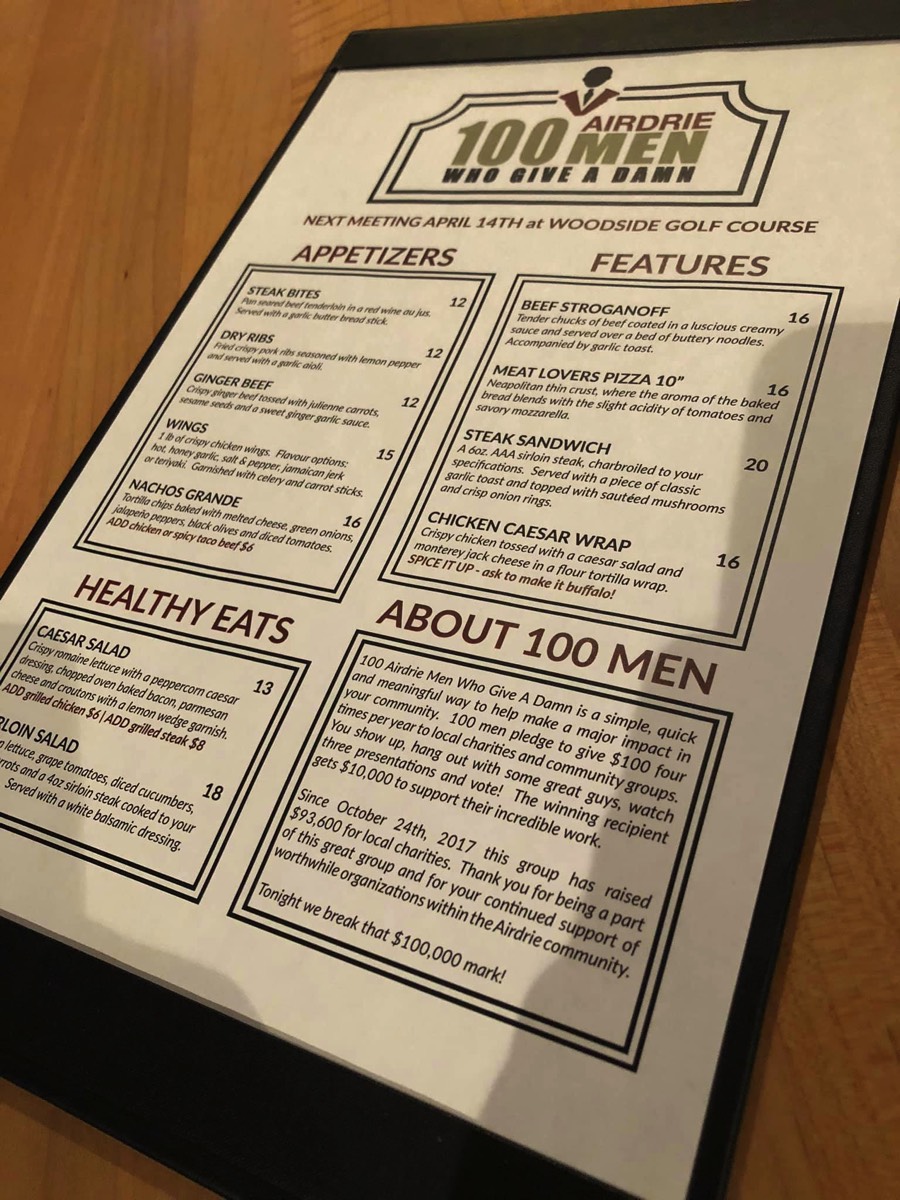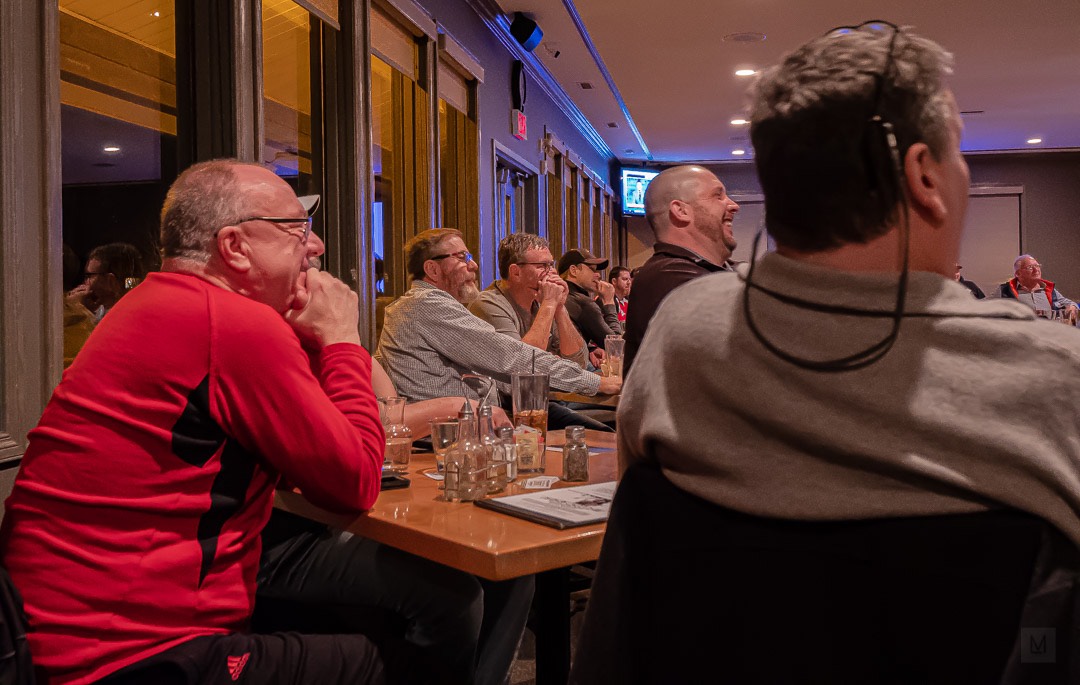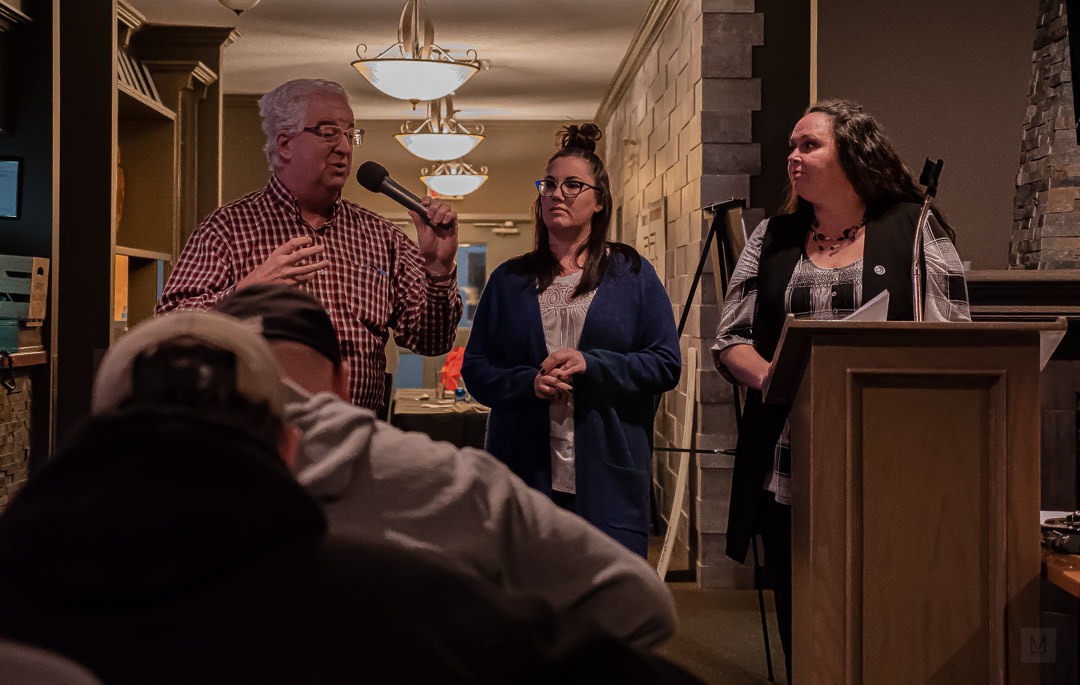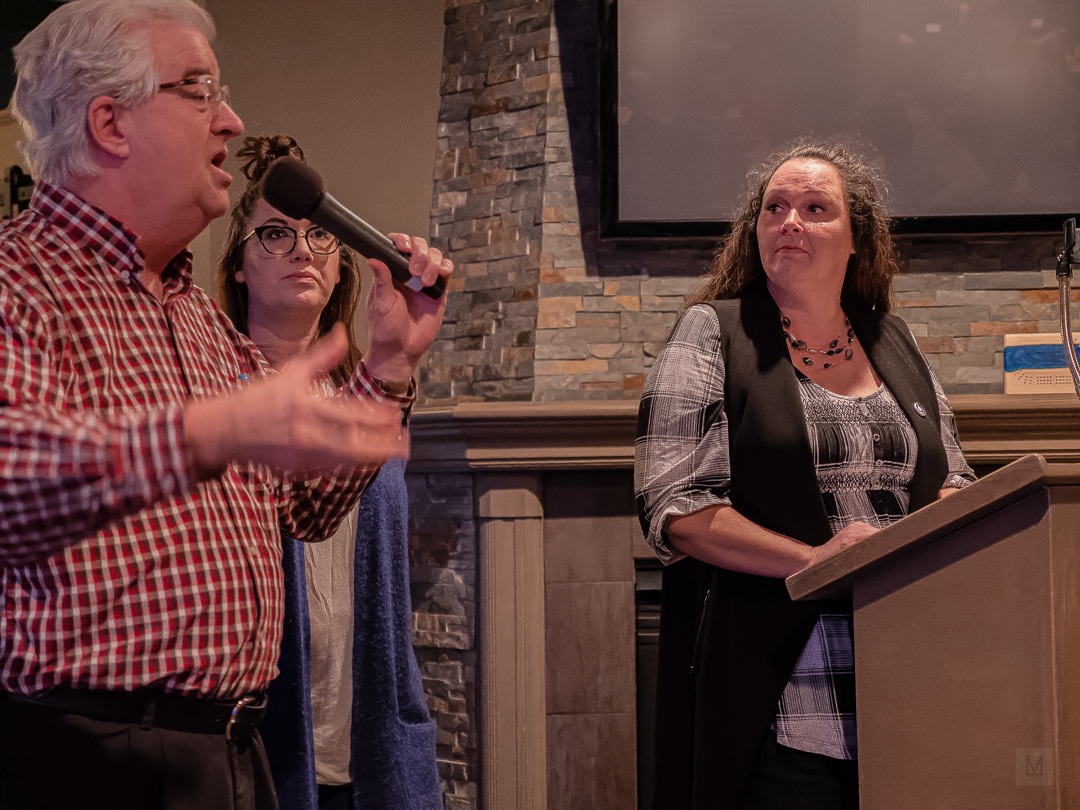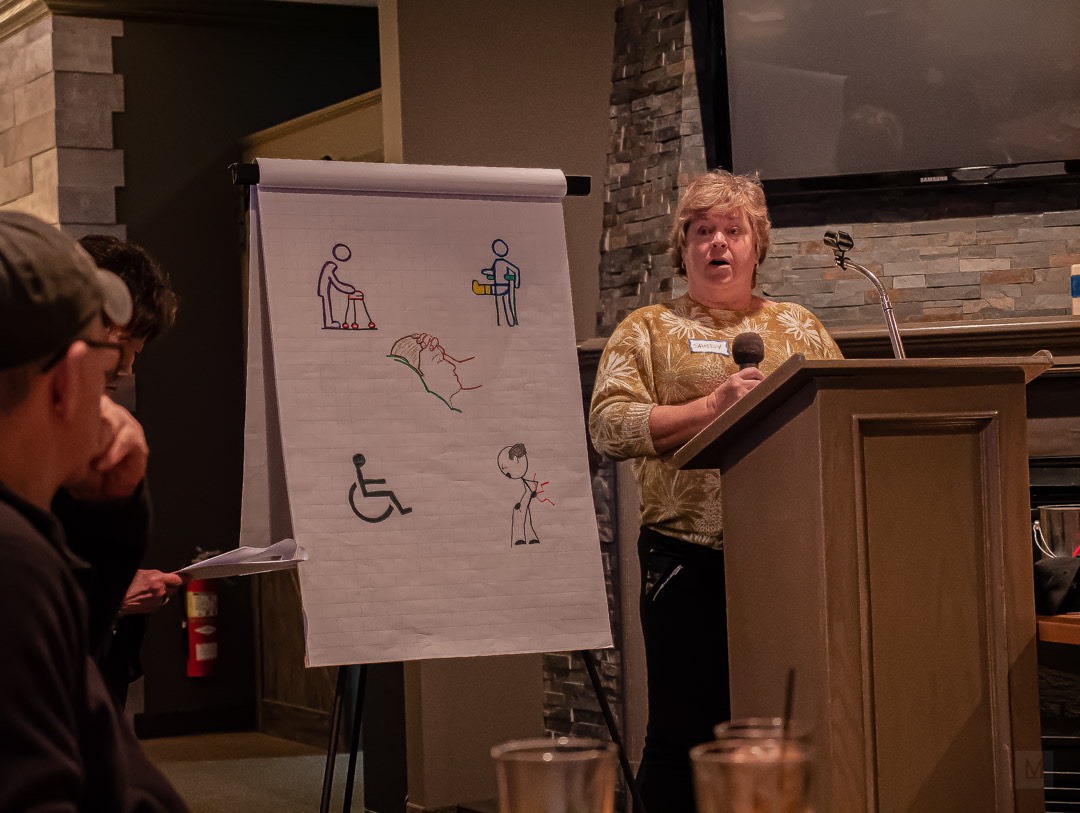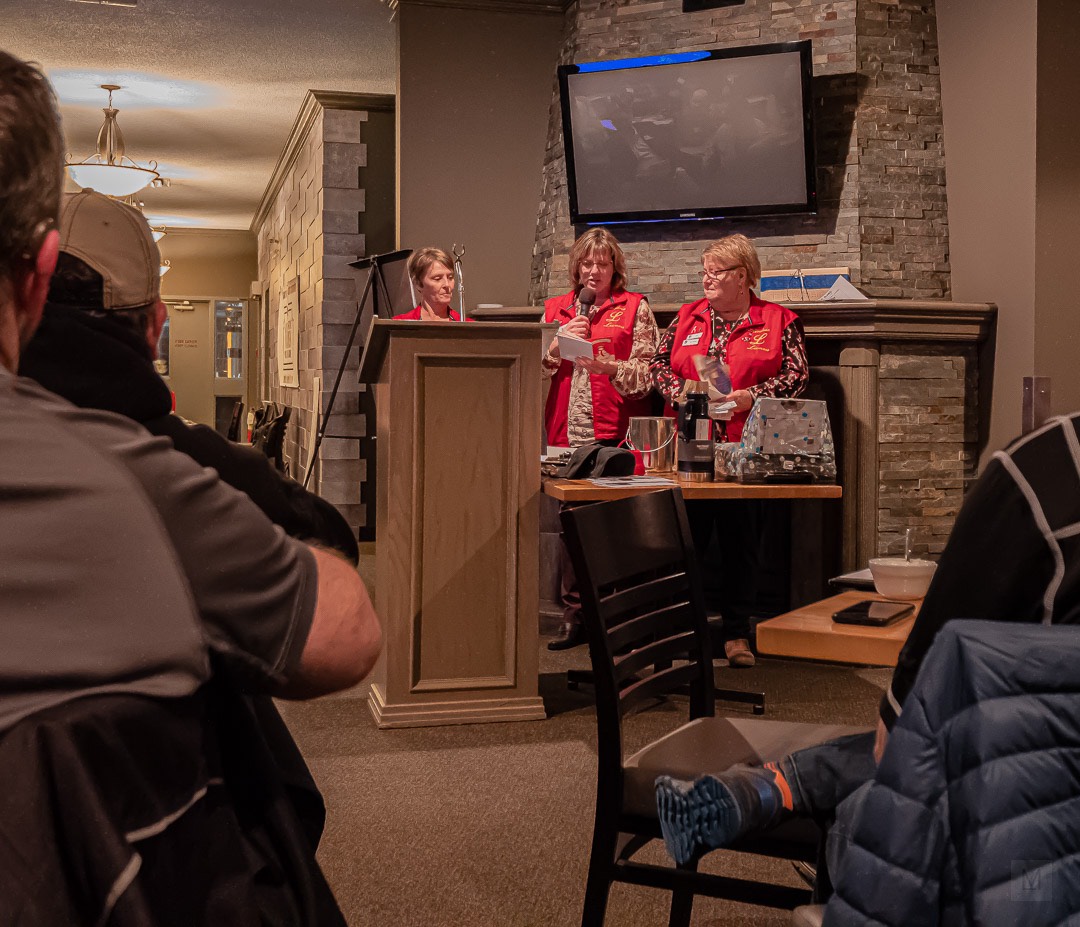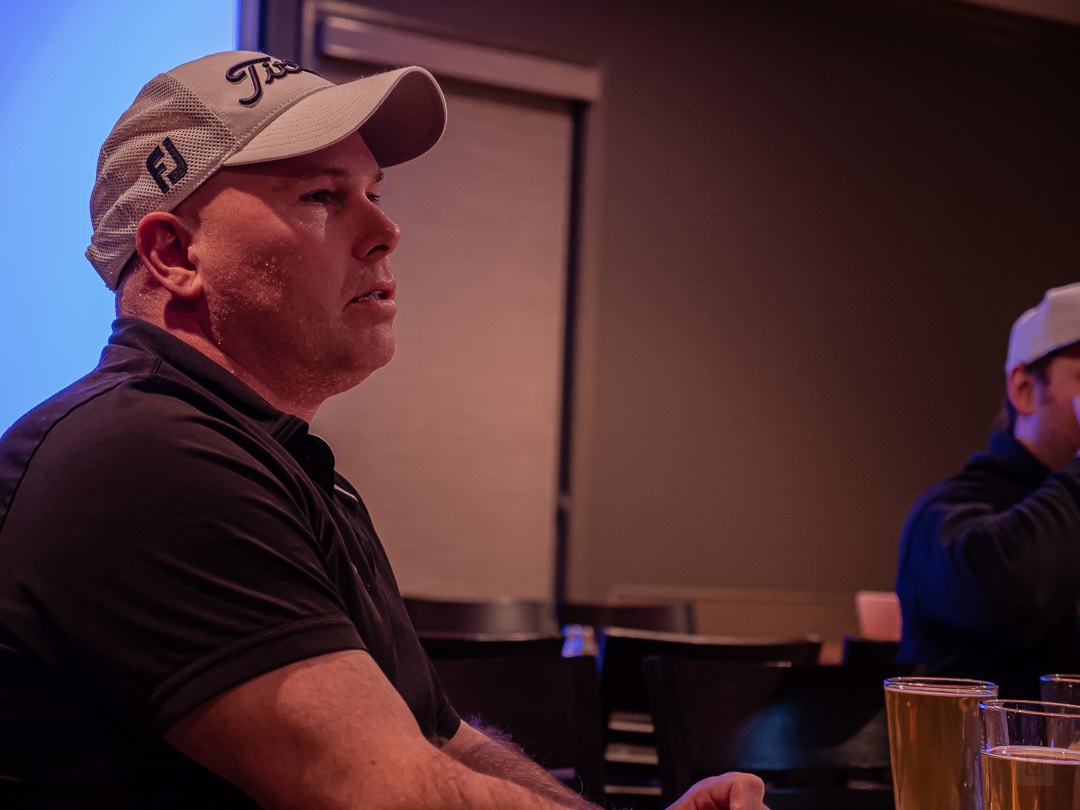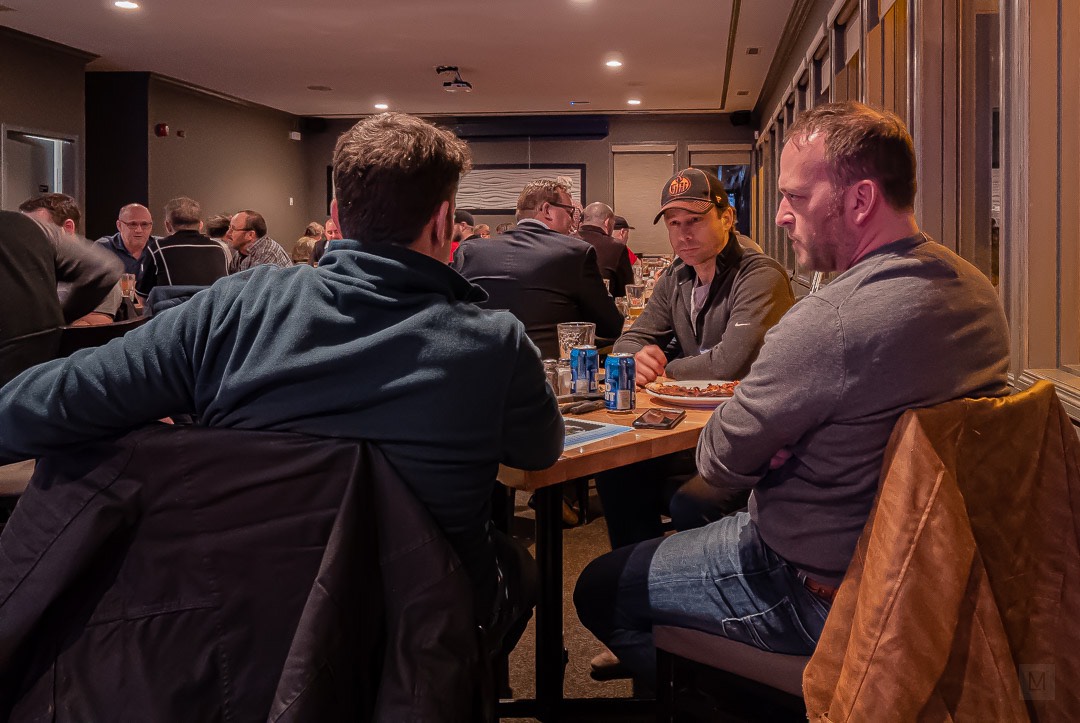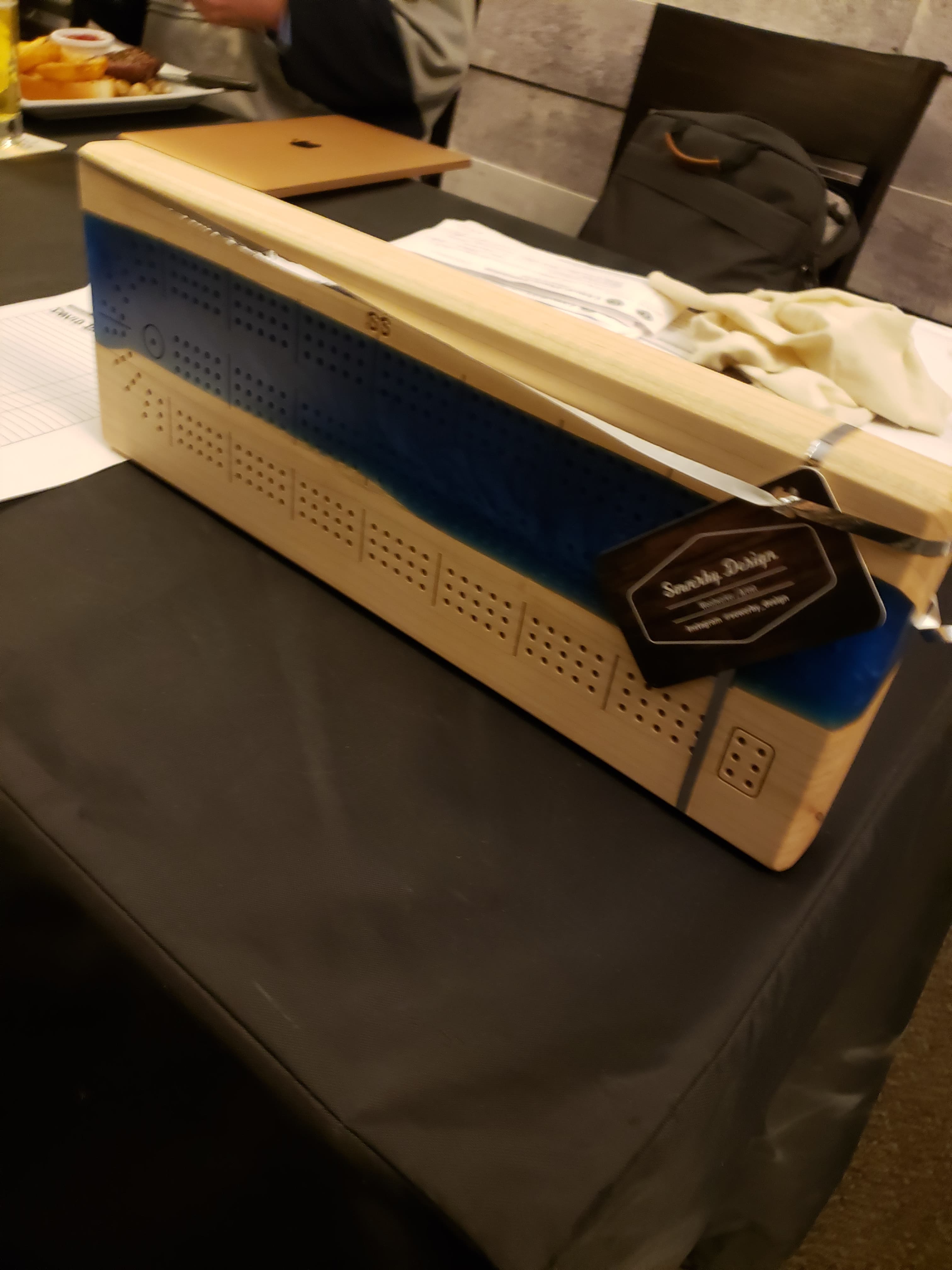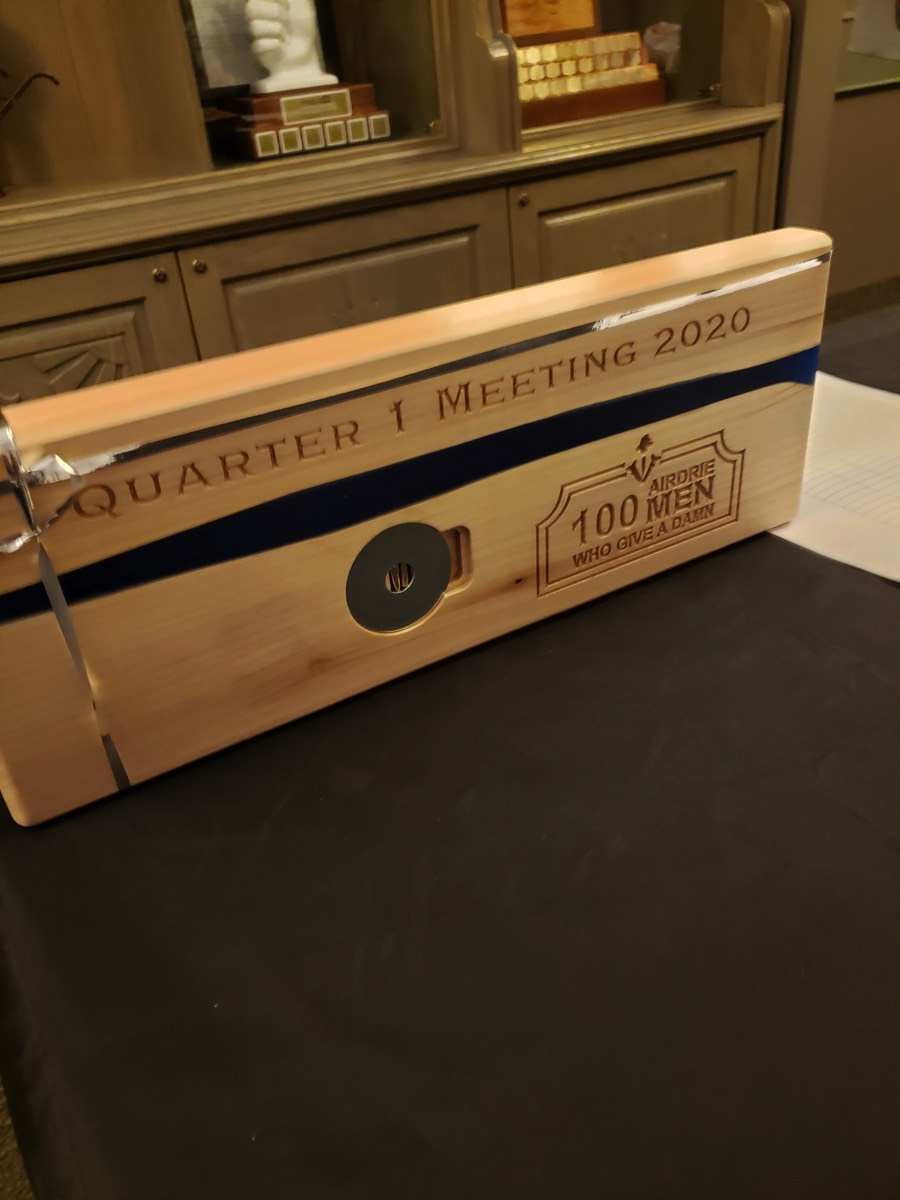 Back