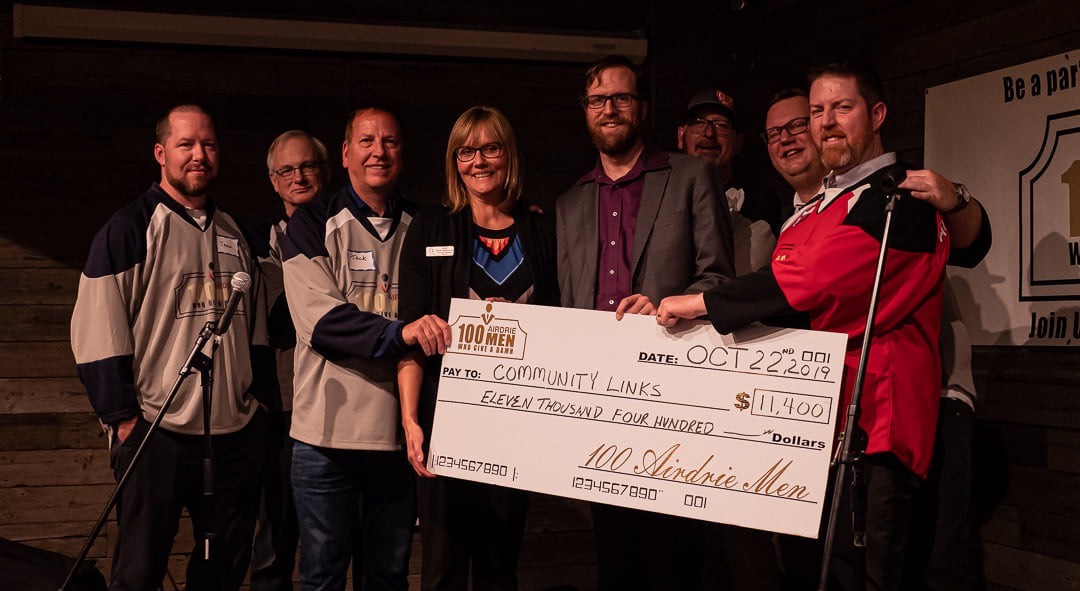 What a fantastic finish to close out our 2019 year of meetings! We had some interesting presenters, great door prizes, a fun venue, and a record total for donations!

The meeting was kicked off with a welcome from newly elected MP Blake Richards who was happy to let some other speakers vie for votes this time around. Along with Mr. Richards, Mayor Peter Brown was on hand and the two decided to auction off a lunch with them, with the proceeds being split between whichever two charities did not receive the funds for that meeting. Robbie Riley was the generous auction winner and will surely be picking the brains of our two local influencers.

We also introduced a new addition to our meetings - Ambassadors. Tim Lowing and Derrick Greenwood were chosen to fill this role of answering questions, welcoming new members, and a host of other things that our Admin team struggles to get to while we're prepping and checking people in. Find them in their red jerseys at the next meeting if you have any questions!

Next we had a talk from Bruce Robertson - a former Olympian in the Mens 8 Rowing team. We watched Bruce's thrilling Gold Medal win in the Barcelona Olympics while he talked about the experience of a tight-knit team leaning on each other to persevere through adversity and to lift each other up to excellence. This idea of the power of working together for a common purpose certainly resonated with many in the room (and with the 100 Men mantra in general). Bruce stuck around to chat, answer questions, and show off his god medal.

Between a few rounds of door prizes, we heard from our 3 charities - the Wildrose Shrine Club, Community Links, and KidSport.

First, Tony from the Shriners spoke about all the work they do, particularly in support of their medical transportation bus as well as their Children's Hospital. Tony was joined by another member (who was also a patient as a kid) for a touching story about how experience as a child inspired him to pursue volunteerism through the rest of his life.

Next, Laurie and Matt from Community Links talked about their wide-ranging services that they provide from Children and Families to Seniors. If they received funding, they would focus on school-aged programming including mental health and coping.

Finally, Kevin from KidSport Calgary and Area talked about the history of their organization and their focus on helping kids get involved in sport when they couldn't otherwise afford it. Kevin noted the uptick in recent years in need from Airdrie families and the funds would go towards helping those families specifically.

After another close vote, Community Links was awarded… $11,400 - a record donation amount for us! A hearty thanks to the 100 114 Men Who Give A Damn.

We also want to thank the generous donations of door prizes. We had multiple gift certificates from David Bowman Painting, service certificates from Big Ben Cleaning (Myles Ridge), a (coveted) bottle of spirits from MK Country Liquor, a gift package from the Cannabis Update Podcast (Michael Pedersen), 2 Flames jerseys from Robbie Riley, multiple auto detailing packages from Maaco (Peter Flannigan), and several gift cards from our host venue Tap & Vine.

Another great meeting, gentlemen! The next one, we get to crack the $100,00 mark!

All photos are provided courtesy of Lowing Media and must be authorized and credited for use elsewhere.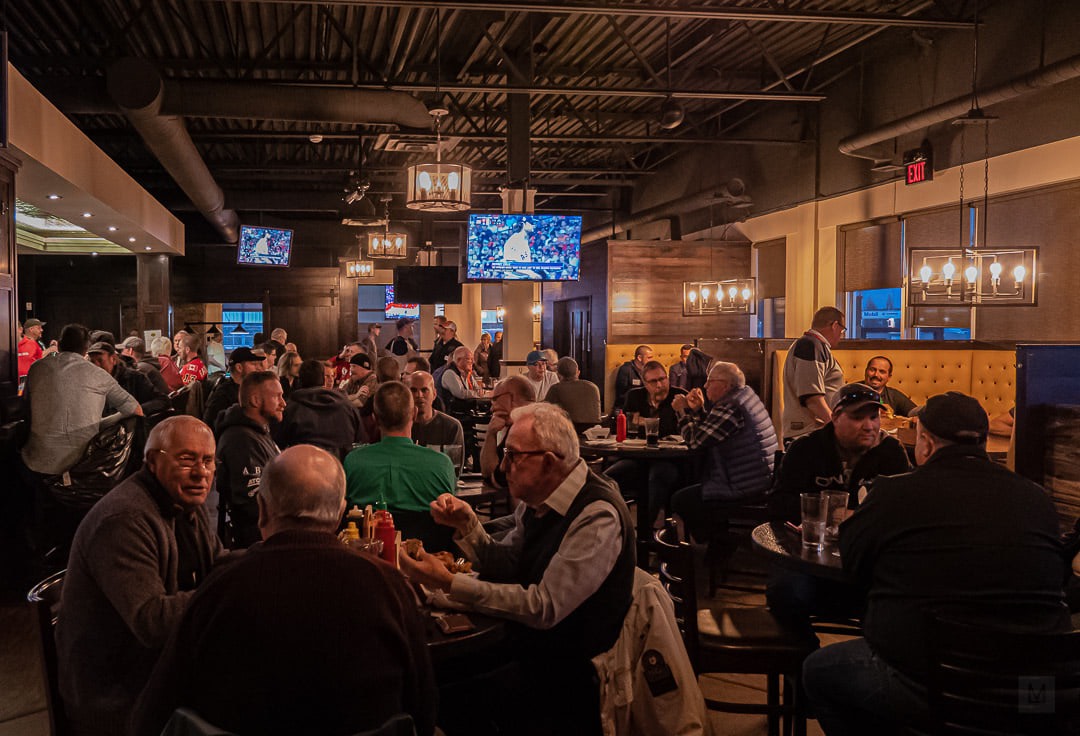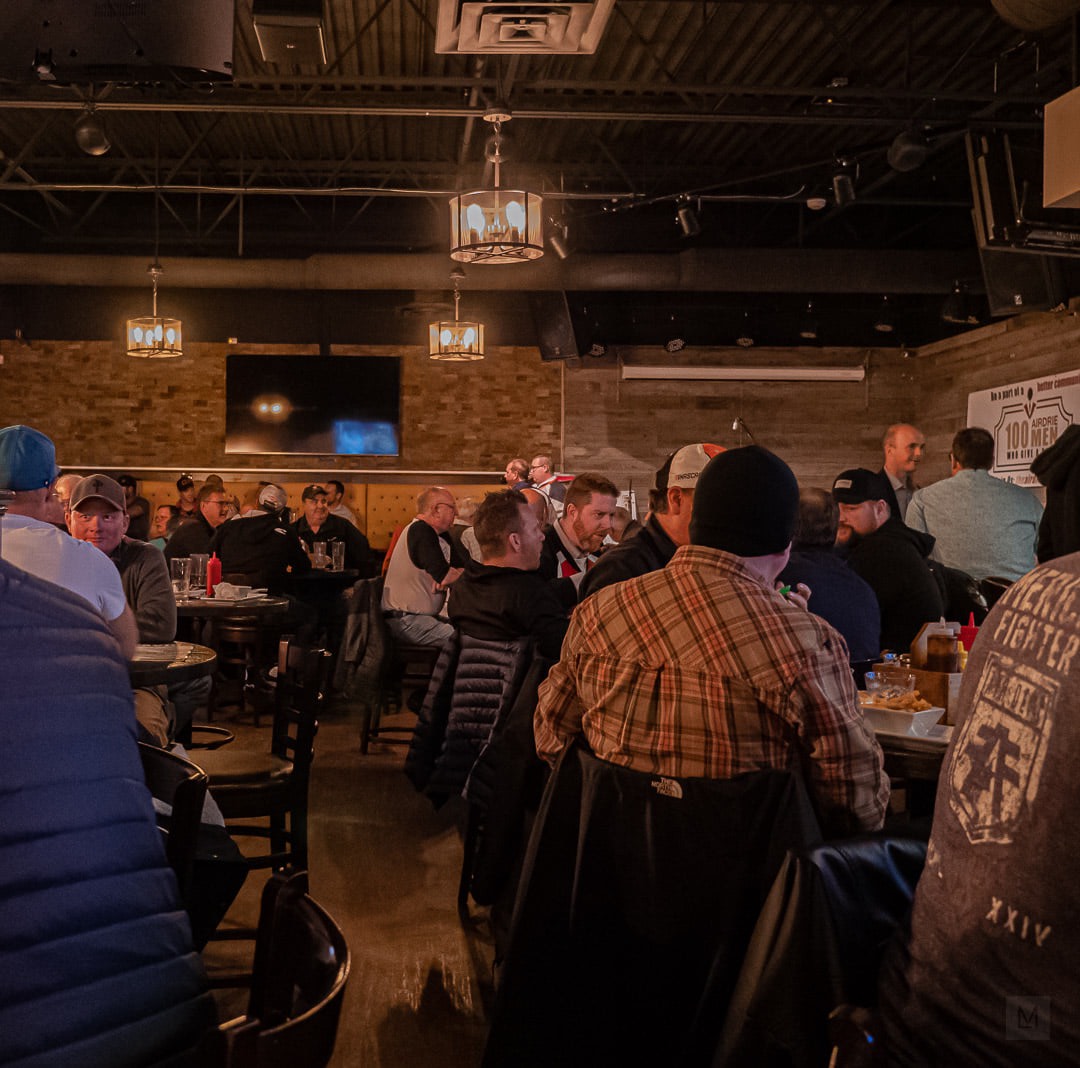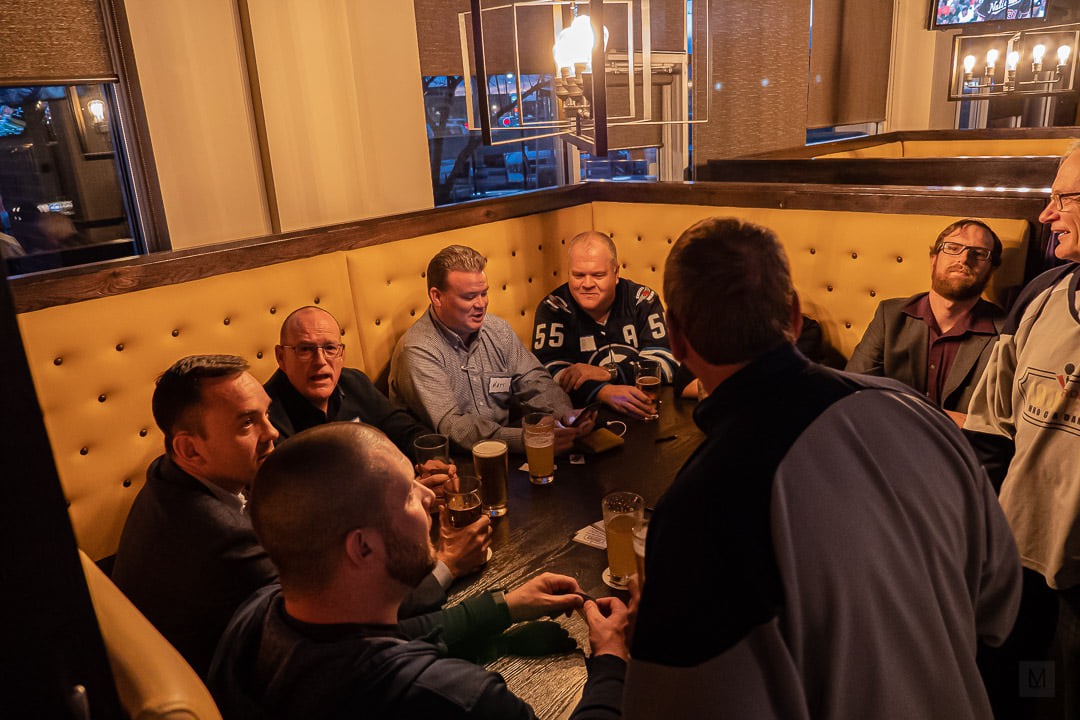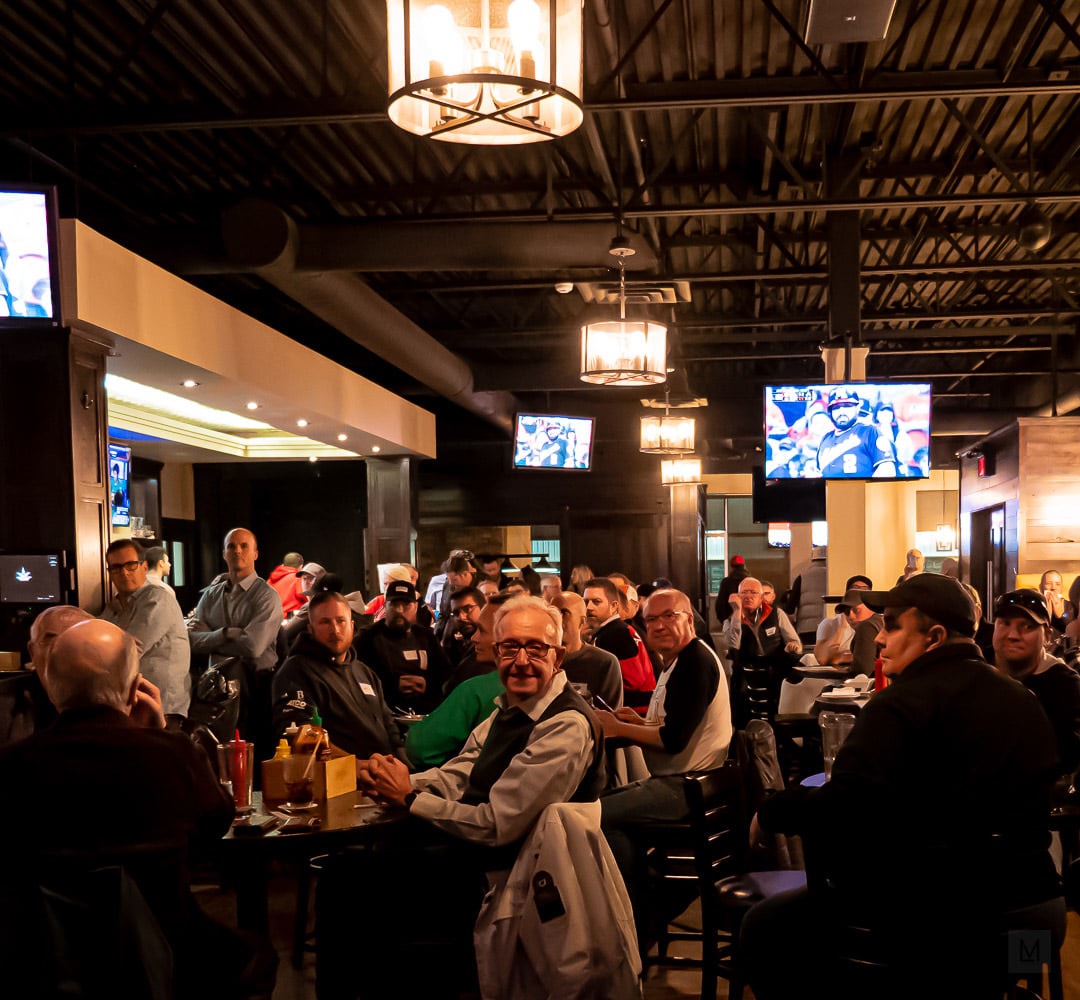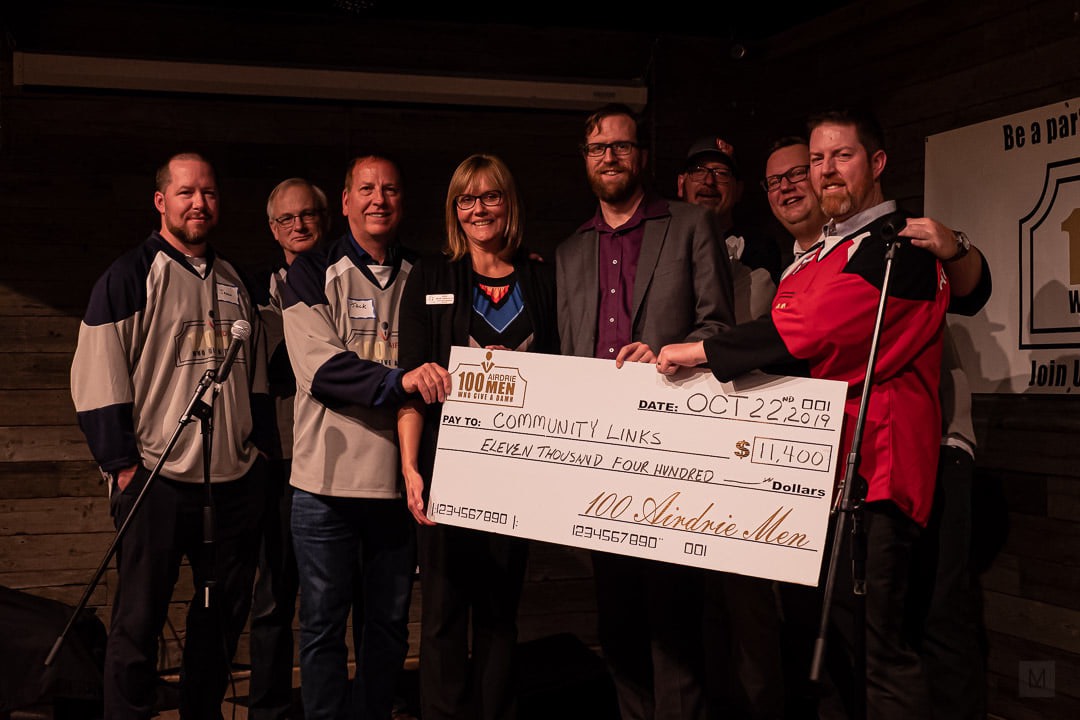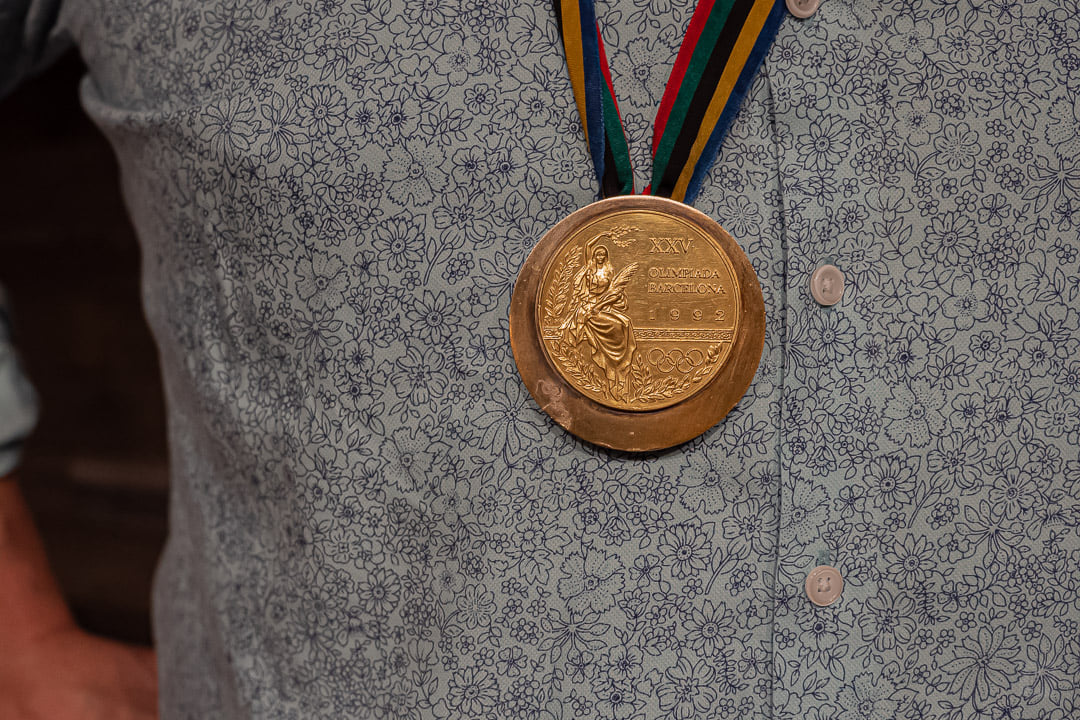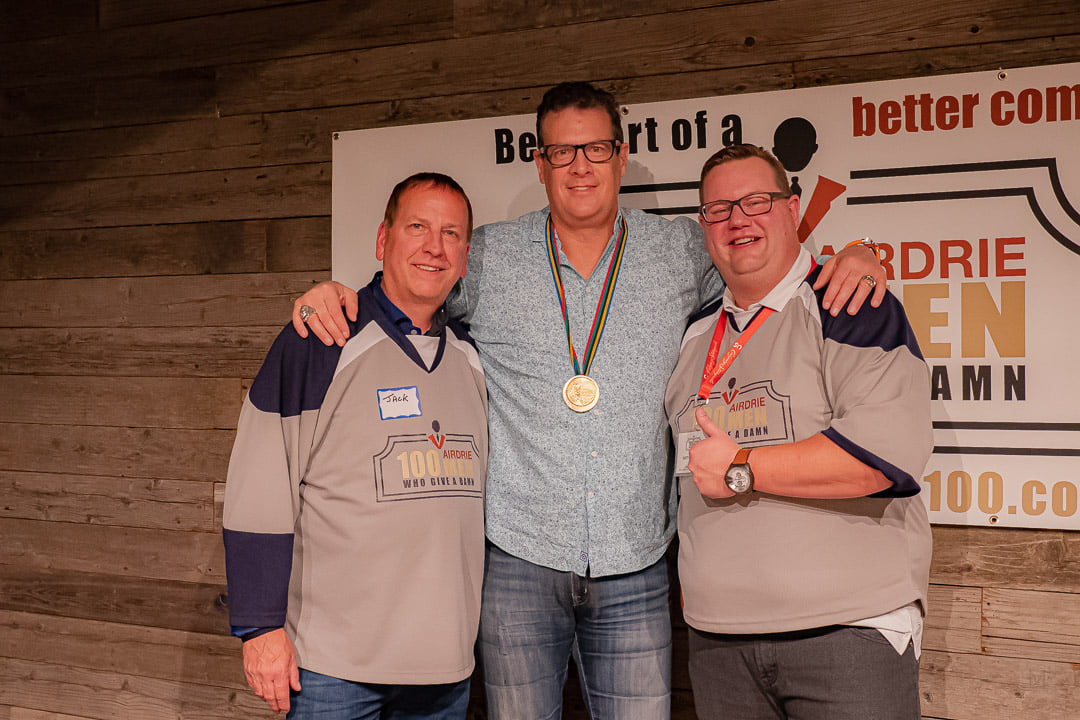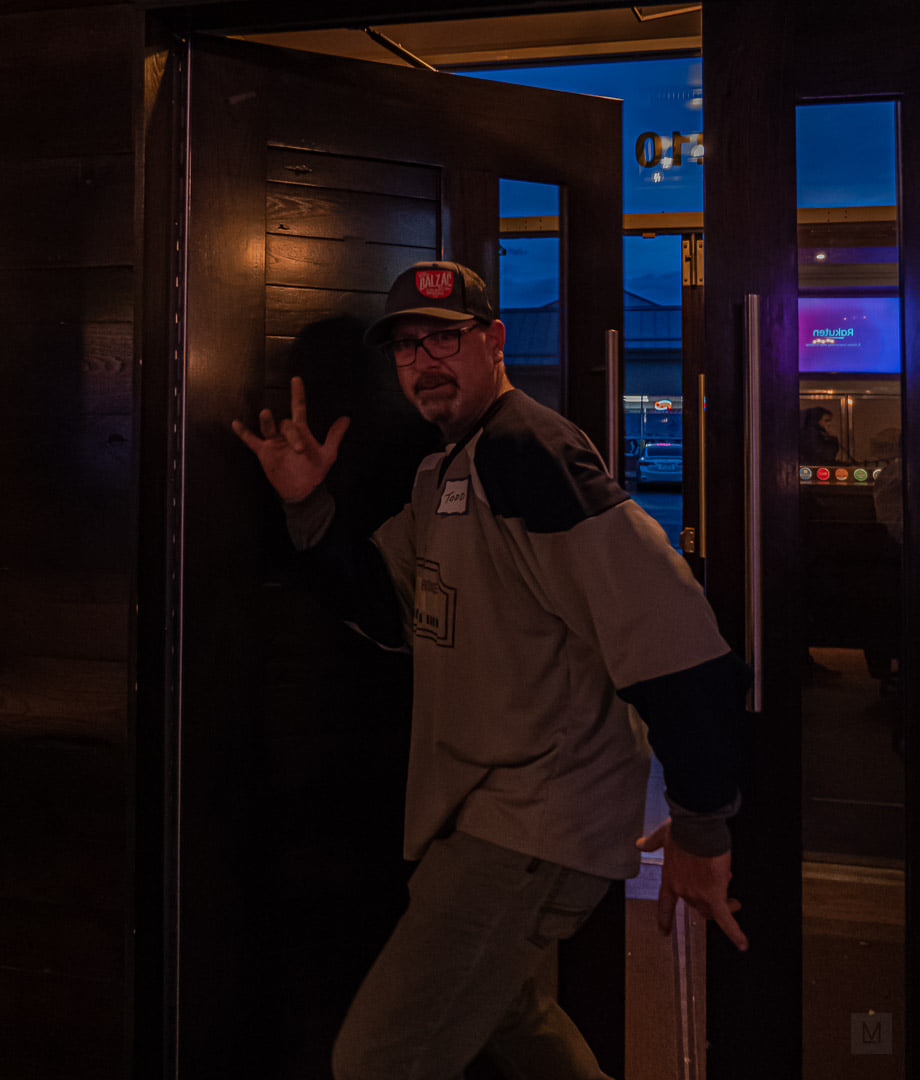 Back