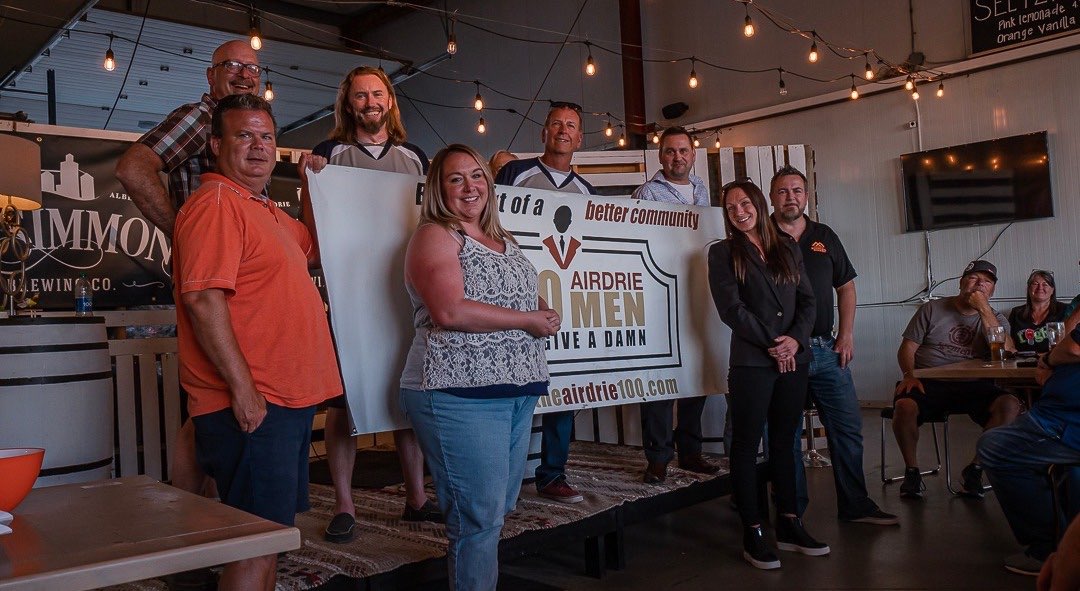 The Q3 2022 Meeting kicked off with some introductions and a quick word from our
Platinum Sponsor: Gilbert's Mountain Movers
. Mountain Movers provides a hassle and stress-free moving experience. Offering residential, commercial, and long-distance moving services, Gilbert's Mountain Movers delivers a fully-insured experience that respects and cares for all of your belongings.
Owner Jeff Gilbert is a very community-minded member that contributes and gives back wherever he can. Along with his good friend of over 20 years, Jeff and Jeremy talked about how fortunate they feel to be where they are in their business and the importance of investing in the community. These guys walk the talk so consider them for your next move or give them a shout out the next time someone is asking for a referral.
As a Platinum sponsor, money is provided to 'top up' the main prize money in the event that we do not have 100 paying members at a meeting. Any money above the $10,000 is split between the runner-up presenters.
We also had three Gold sponsors. These sponsors provide money that is ear-marked for the runner-up presenters regardless of whether we reach our $10,000 goal. This way, we ensure that everyone gets a significant amount of money at each meeting.
A huge thanks to our Gold sponsors for this meeting:
If you have an interest in being a sponsor, visit our
sponsor page
and connect with Darcy Forbes.
Guest Speaker - Brad Lambert
Brad Lambert of
2nd Generation Exteriors
, is well-known around these parts. A previous Platinum sponsor, a day-one-member of the 100 Men, and a successful local business owner, Brad was a logical choice for a guest speaker. That is without even knowing Brad's background - and if you didn't, you were in for one heck of a story!
It was never brought up but, Brad is actually the all-time leader in penalty minutes in the AJHL (adding to his local celebrity status). So, naturally, his talk began with his experience getting into hockey. Part of a close-knit family in Leduc, Brad was already heavy into Junior hockey as a 16-year old, and it became clear quickly that he was expected to be the enforcer.
When he turned pro in 2003 in the North American Hockey League, his first couple of games set an undeniable tone. The 1st game saw him in 3 fights and the 2nd game started with an 8-minute bench brawl during warm-ups. Thinking his day was done after the brawl, his coach told him to get back out and do it all over again. His team, the league, the fans - they all expected it.
These enforcer expectations had nearly deadly consequences. In 2006, after a playoff loss, Brad ended up in a gruesome bar fight while sticking up for a team owner. It ended in 8 gunshots, a lengthy hospital stay, and a massive, uninsured health bill.
The ordeal left Brad without money, support, and any coping mechanisms to deal with the pain and creeping sense of darkness. He turned to drugs and drinking to chase the pain, and turned to gambling to chase the mountain of debt.
It wasn't until about 2012 when Brad cleaned his act, moved to Calgary with a tool belt and a bus pass, and tried to set his life straight. He worked his tail off - turning pay cheques into tools and equipment to help get more work. He also met his first wife and had his first child. However, that equation still wasn't working. His job couldn't fix things. His marriage couldn't fix things. Even his first son couldn't fix things.
Brad still didn't have the tools to deal with his mental health and the trauma he had been through.
It took a wake-up call from a friend in 2016 to finally kick Brad into action. He kicked his substance and gambling addictions and has been clean since. He has become a successful business owner, a stable community member, and an example and resource for people going through similar struggles.
Airdrie has been a source of inspiration and support for Brad and the community we have is a huge part of his life. Brad wants people to know that mental health is incredibly important and *help is there* though people still struggle and need support.
Thank you to Brad for sharing your inspiring story!
Past winner update:
A perfect follow-up from Brad's speech was an update from the
Thumbs Up Foundation
- who support people going through the kind of situations that Brad has lived through. Thumbs Up shared some testimonials from recipients of their services and how impactful they are. Thumbs Up will be starting their 10-week family program shortly - a highly regarded support that helps family members cope with mental health and addiction in their family.
Presentations:
Access Child & Youth Development
A sister duo, Larissa and Shaylynn presented on their program that was born out of a dream to take a group of kids on a humanitarian outreach trip to Jamaica. In speaking with local families, however, it became clear that there was a major need to provide better access and opportunity for programming for local kids. The 'Access' program has expanded to offer safe, affordable, and accessible summer programming which includes life-skill building, leadership development, and other fun activities.
If awarded the money, Access would put in a sponsorship program for children to be assessed for special needs support. This is required to get dedicated aids and support but can be incredibly expensive and a barrier to many low-income families. Money would also be put towards 1st aid instructors that can teach children important and practical life skills.
Airdrie BMX
Next, Kat from Airdrie BMX talked about the history of their volunteer-run organization. Founded in 1984, it runs and promotes 1 of only 8 tracks in Alberta that is home to over 100 riders and provides coaching, race nights, and holds various events throughout the year.
If they were to receive this money, the club would invest in 5 new bikes as well as safety equipment; waived rider fees and camps for when subsidized fees aren't sufficient; as well as a marketing to grow the club.
In the future, the club is looking to expand, nurture their community involvement, and possibly move to a bigger location that would allow to hold national-level events. 'Try it out' nights happen on Tuesdays and Thursdays and all are welcome to explore their sport.
Festival of Lights Society
Founded in 1996, Johnathon and Michelle talked about how the Festival of Lights was created out of a desire to provide a showpiece for Airdrie - an "outdoor light experience like no other" - that is affordable and family-friendly. With support from the City of Airdrie, the event has become a staple in Airdrie and they aim to give back money each year as well as put on their light display.
Support for the organization comes from sponsorship, revenue from train rides, concession sales (which have not increased in price since 1996) and subsidized Kids-Only gift shop. Over the last couple of years with COVID, the festival has seen major revenue losses. Coupled with maintenance and upgrade costs, the organization is in major need of support.
If awarded the money, they would focus on improvements to the volunteer program. There are also repair and improvement expenses, as well as infrastructure updates required within Nose Creek park (i.e. electrical).
Once again - three presentations and three extremely worthy organizations! The meeting saw 104 paying members; coupled with sponsorship money as well as generous support from Rival Axe the final total was $13,100! This meant $10,000 to one organization and $1,550 to each of the runner-ups.
After the online voting, the $10,000 prize was awarded to Access Child and Youth Development. Congrats!
Thank you to
Fitzsimmons Brewing
for hosting,
Smokey Peaks
food truck for providing some delicious food, and
Rival Axe Throwing
for providing some pre-meeting entertainment. Please check them out if you're a fan of great beer, great food, and great times.
Thanks to Tim Lowing of
lowingmedia.com
for taking some great photos for us. Check out his website for photography services, pictures for sale, and his newest venture
Poplar Magazine
!
Thank you also to the ever generous donations of door prizes. We really do appreciate your support and all that it adds to our in-person meetings:
Big Ben Cleaning
Airdrie Windshield and Glass
David Bowman Painting
Maaco Airdrie
Tiger Propane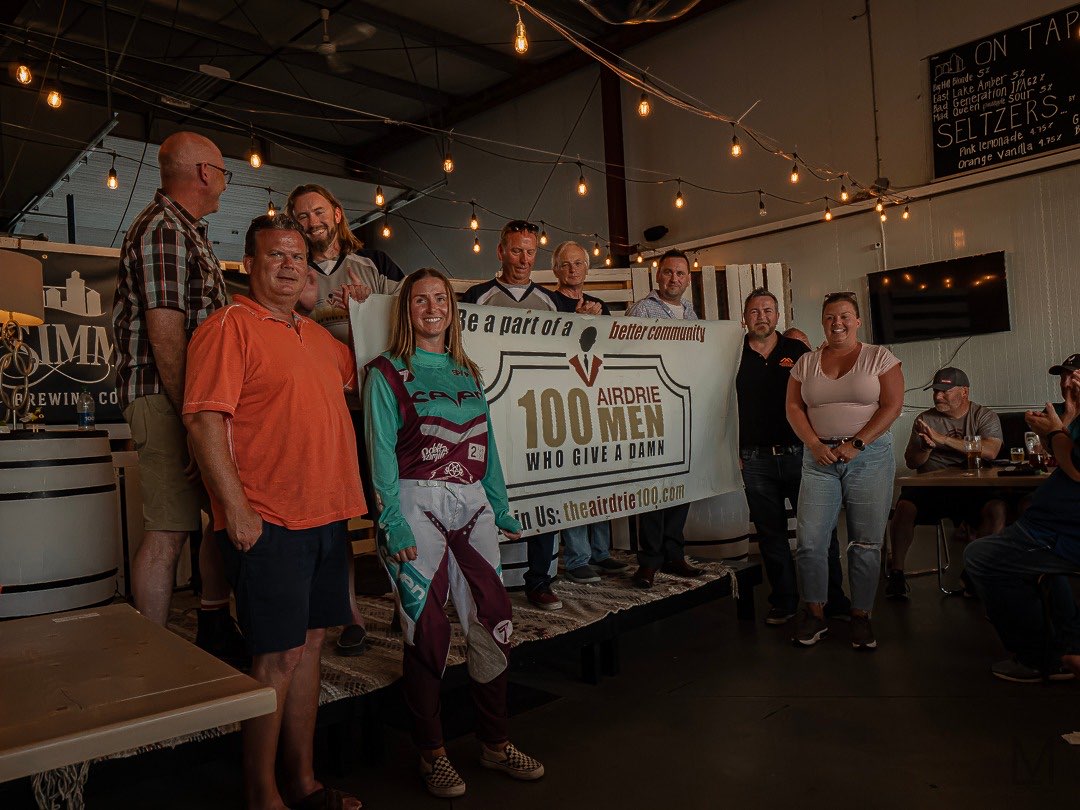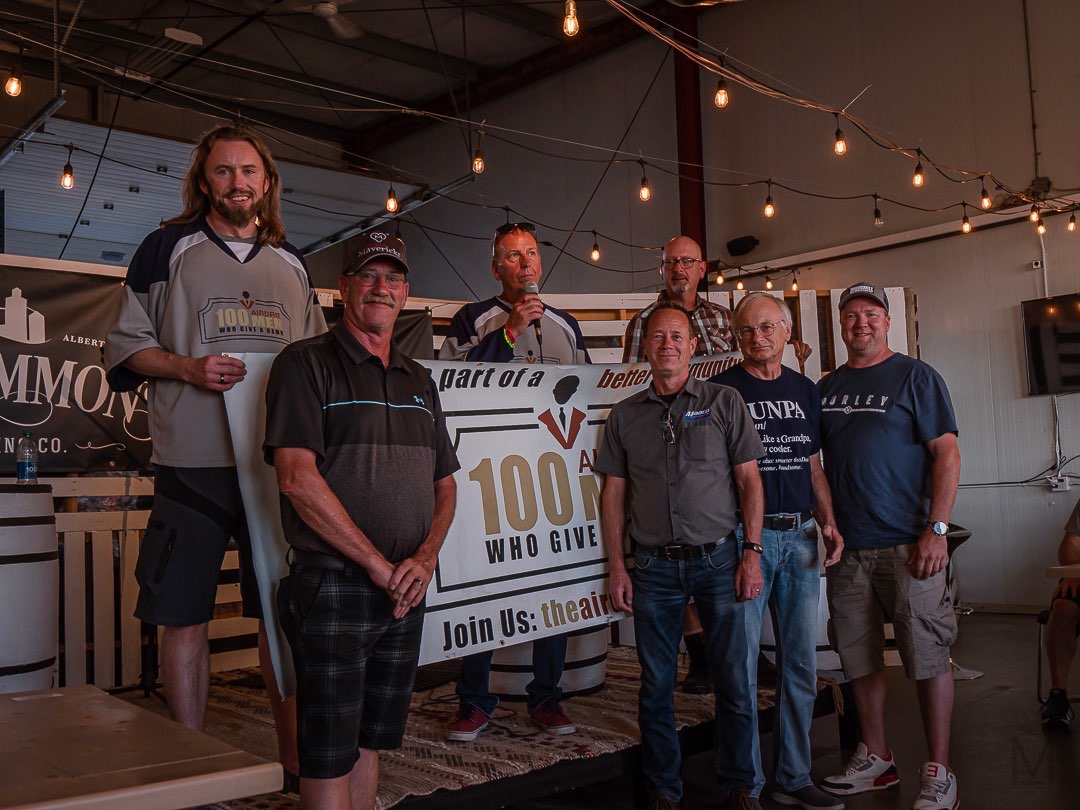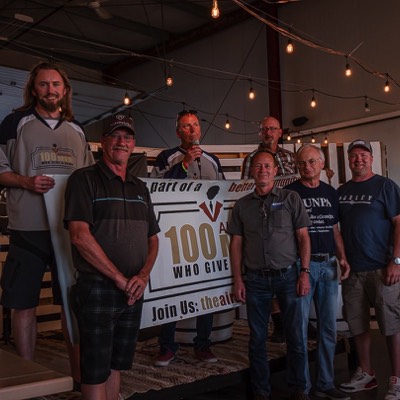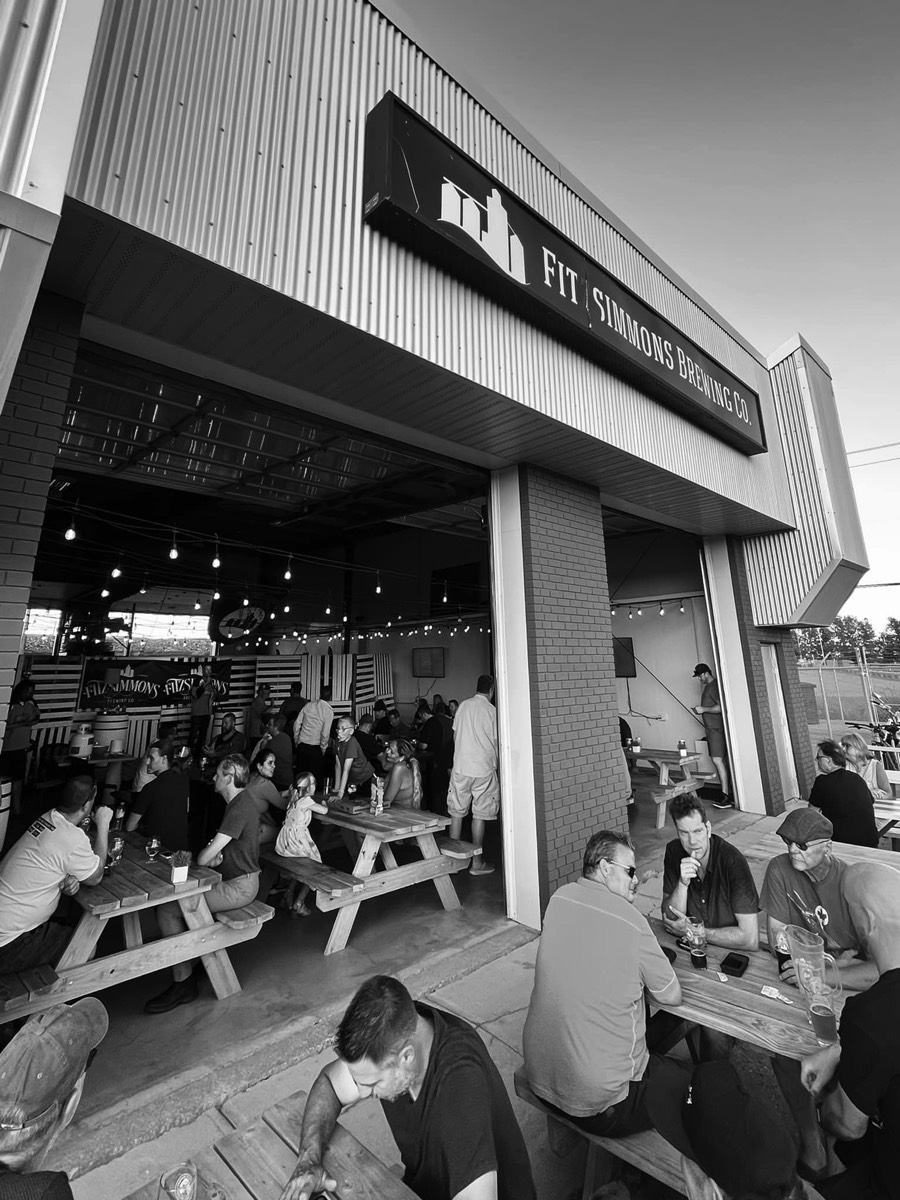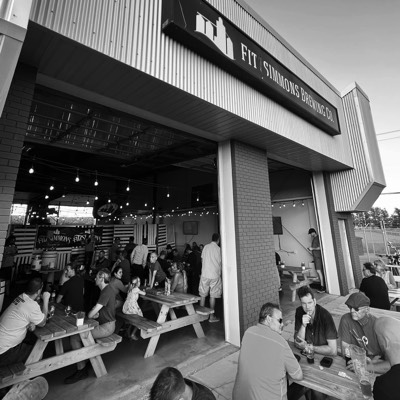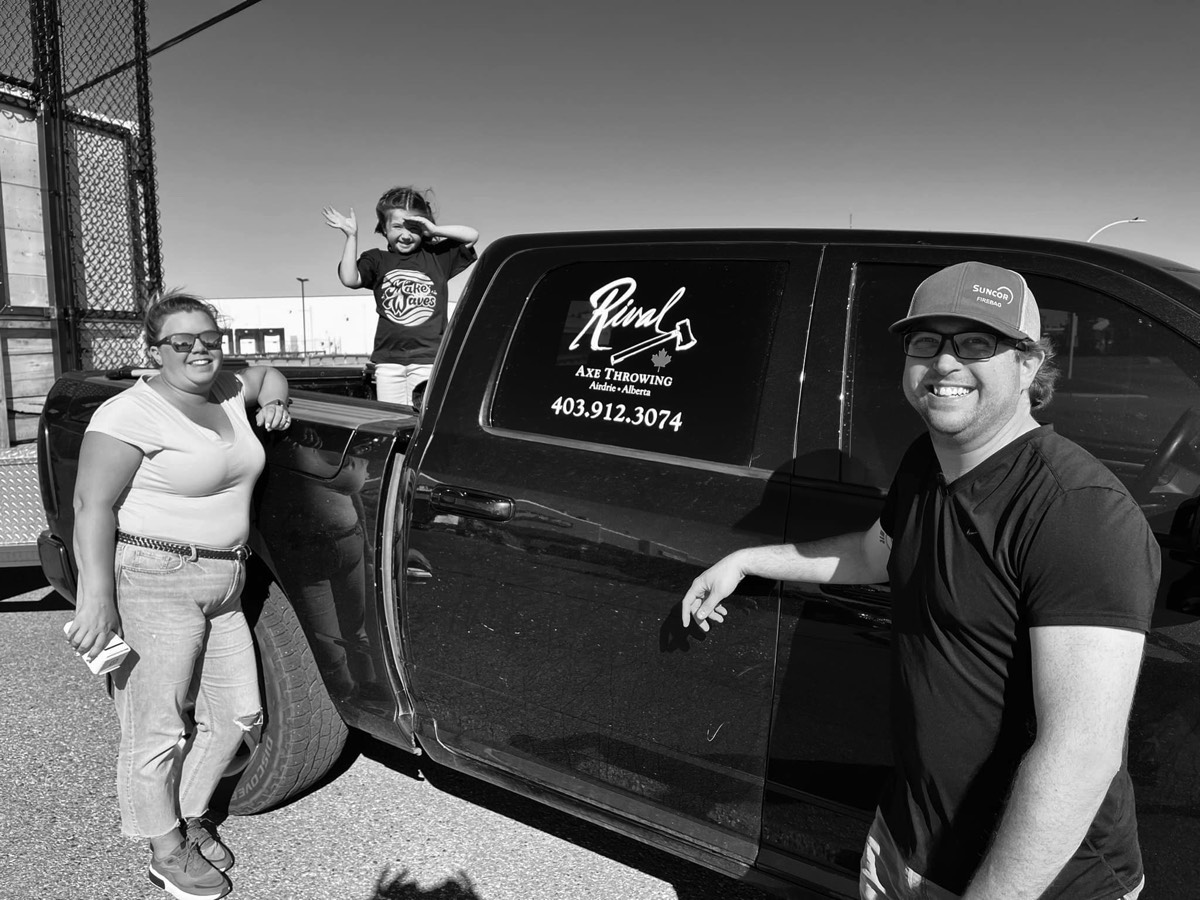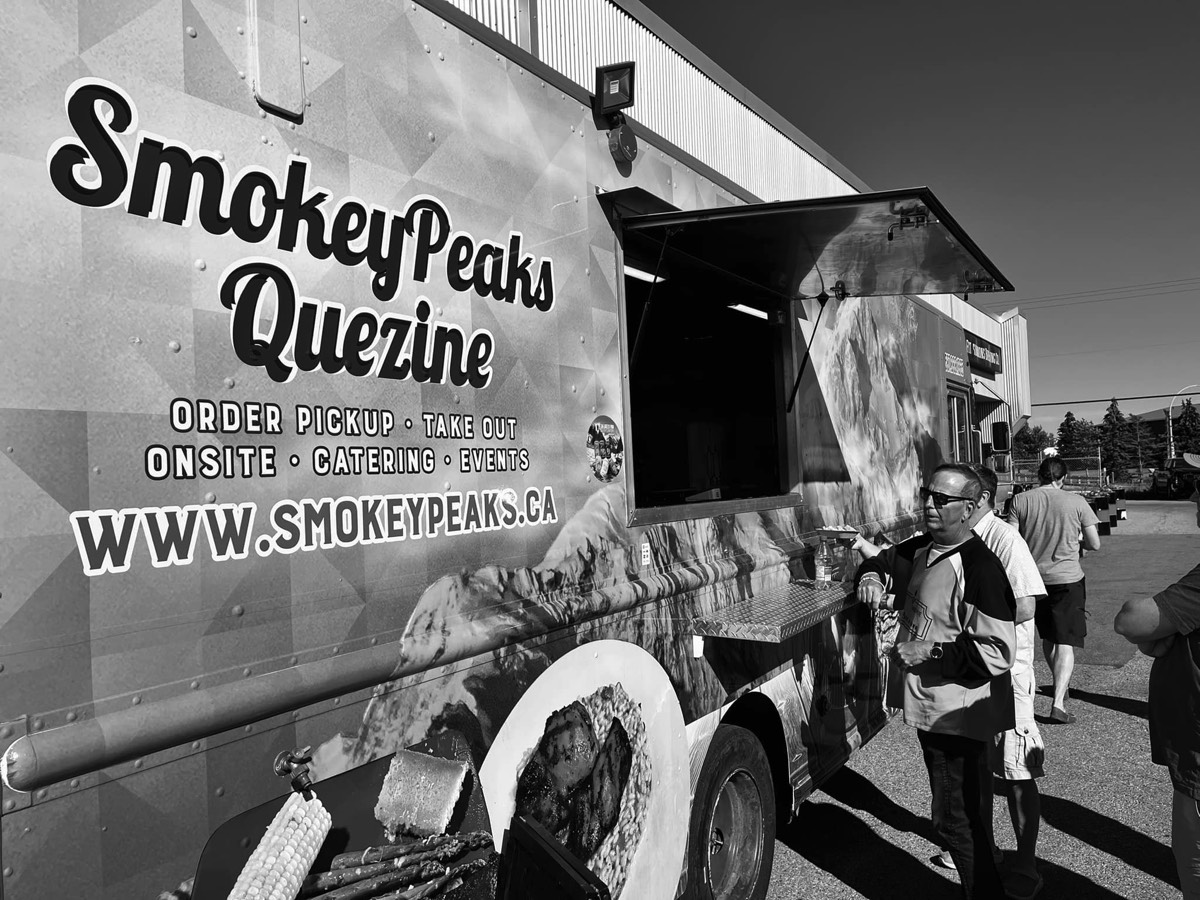 Back