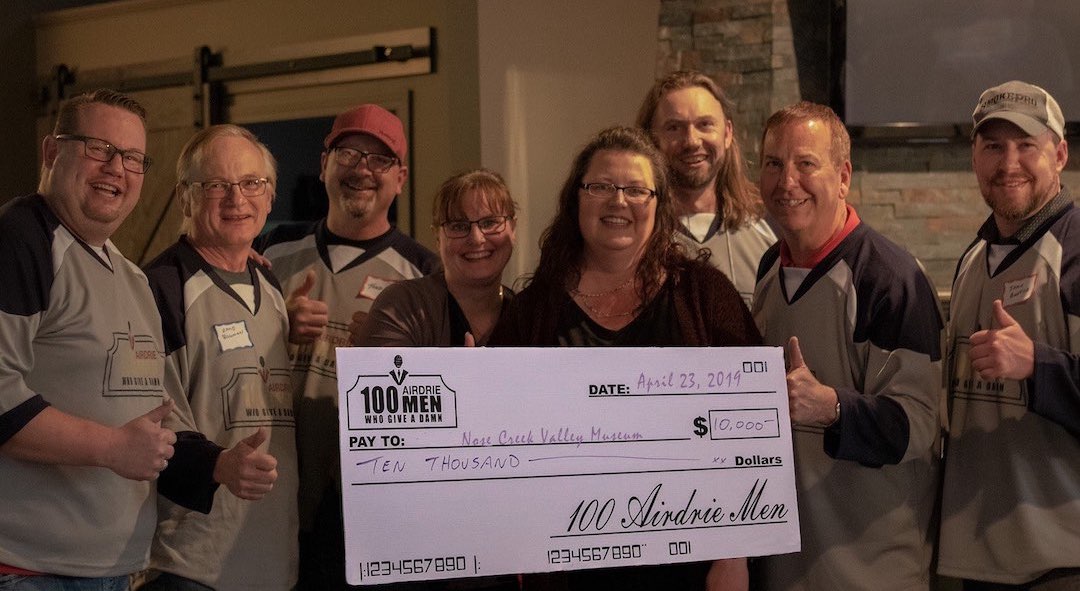 The 2019 Q2 meeting started off with a fantastic speech and Q&A session by local entrepreneur Don Bell - co-founder of WestJet. Don is an Airdrie resident and, like many of the 100 Men, had dreams of being his own boss and chasing after a dream.
Don told his story of starting WestJet from the scratch to become a world-class airline, beloved by Canadians because of their focus on customers. He also told of a custom reservation system they created that became a world-leading piece of software. Don finished by answering audience questions including his take on the attributes of a successful entrepreneur.
Next we had an update from our previous recipient - Airdrie Angel. Fellow 100 Men participant Matt Carre told a story of their most recent nomination - a local woman diagnosed with terminal cancer. The nomination came directly as a result of the previous 100 Men meeting. In June they will have helped their 100th recipient! Matt also promoted their Daddy-Daughter hair day which many of our members could take advantage of! Check
https://airdrieangel.ca/
for details.
Two charities then presented their deserving cases. First up was the Airdrie 2020 Alberta Winter Games Society. Wendy and Shauna talked about the wealth of things they have planned (from a carbon-offset tree-planting initiative to a custom and reusable sports event database a new website presence to a free outdoor carnival and much more.
$10,000 would mean the 100 Men would be a 'gold level sponsor' for the games.
Next, Laurie and Kerry of the Nose Creek Valley Museum Society discussed a busy previous year and talked about their upcoming website launch. They're funded solely by room rentals and admissions and are mostly volunteer-driven. This means that they need funding to reinvent their exhibits so that they can continue to renew interest and remain sustainable. They are also excited to expand and improve their junior learning program.
In the end the 94 paying members (as well as two generous top-ups) meant that we could once again give away a full $10,000 to… the Nose Creek Valley Museum!
The evening was complemented by a host of generous donations and door prizes. Antoine Ouellette of The Pest Control Guy brought several Hayloft gift certificates as well as gift certificates from his own business. Scott Schneider provided numerous gift packages courtesy of ATCO, and Tap And Vine also provided a beer stein.
Thanks again to Tim Lowing for photography and to our hosts at Woodside for another great evening.
Back